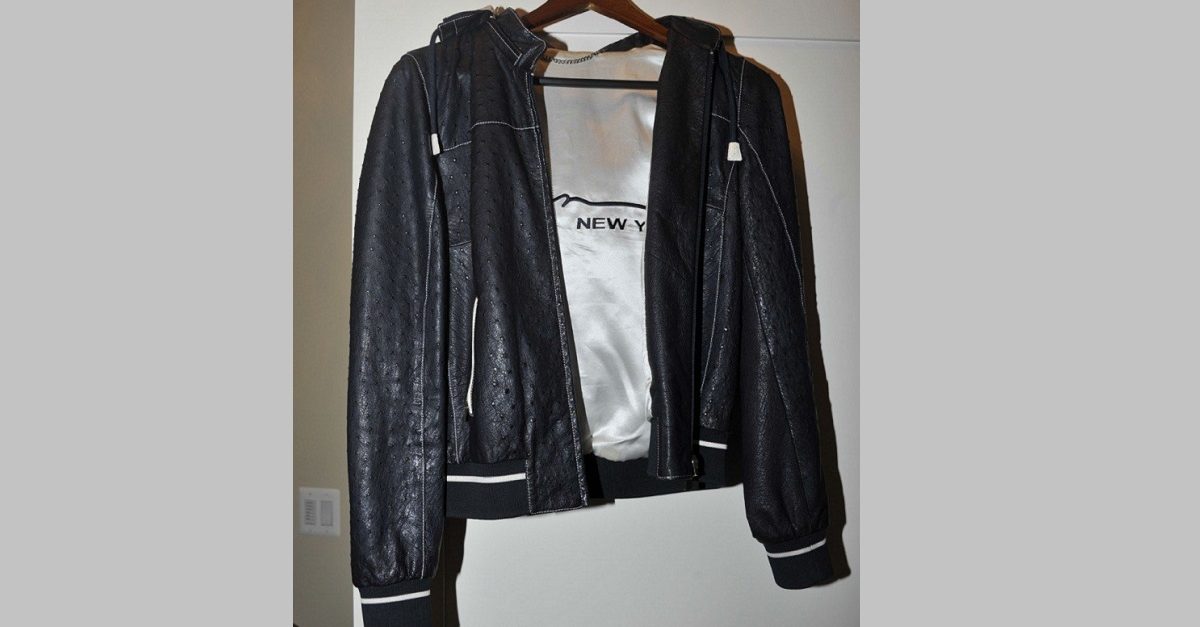 Paul Manafort has been fighting Special Counsel Robert Mueller's attempt to bring a staggering amount of evidence against him at his upcoming money laundering trial in Washington, D.C. federal court. On Wednesday, Mueller filed a response, justifying his office's decisions, and arguing against Manafort's efforts to suppress certain potential exhibits. Among them? Photographs of Manafort's fancy clothes, made famous during the former Trump campaign manager's recent tax and bank fraud trial in Virginia federal court earlier in the summer.
A footnote in the court filing specified that evidence includes images of clothing seized from Manafort's home bearing the labels of House of Bijan and Alan Couture, both extremely high-priced brands. Talk of an Alan Couture jacket made from ostrich leather was all over the media when it came up during Manafort's previous trial, and it looks like jurors may get a look at it in this case as well.
Behold. The $15,000 ostrich coat Manafort bought with an international wire transfer, according to a men's clothier who testified today. Government exhibit pic.twitter.com/BjuQ39ZeJ0

— Kara Scannell (@KaraScannell) August 1, 2018
"Each of these exhibits contains photographs of the personal items and/or services that Manafort purchased directly from his overseas accounts; accordingly, these photographs are direct evidence of his unreported income," Mueller's brief said.
Mueller and his team cited also case law that supports their claim that evidence of Manafort's expensive tastes are relevant, given the nature of the charges against him.
"Courts have consistently held in money laundering, tax, and other financial crime cases that evidence of a defendant's lavish spending and lifestyle is relevant to his intent and motive and is not unduly prejudicial," the filing says.
Manafort's trial is currently set to begin on September 24.
Mueller Brief by on Scribd
[Image via Special Counsel's office]
Have a tip we should know? [email protected]