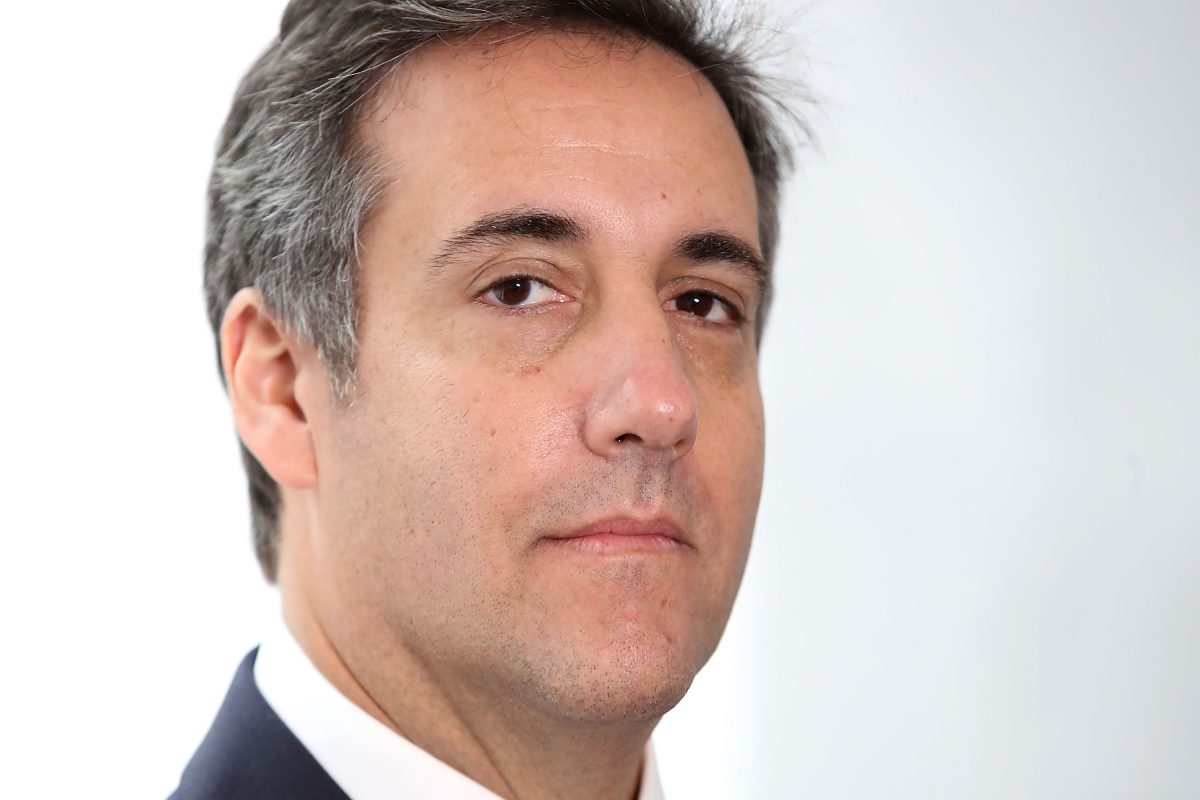 Stormy Daniels has formally accused Donald Trump's longtime friend, lawyer and fixer, Michael Cohen, of forcing her to sign a false statement under duress.
Daniels' 28-page complaint was filed late Tuesday with the Los Angeles County Superior Court. The lawsuit claims, in relevant part:
In January 2018, certain details of the draft Hush Agreement emerged in the news media, including, among other things, the existence of the draft agreement, the parties to the draft agreement, and the $130,000.00 payment provided for under the draft agreement. Also in January 2018, and concerned the truth would be disclosed, Mr. Cohen, through intimidation and coercive tactics, forced Ms. Clifford into signing a false statement wherein she stated that reports of her relationship with Mr. Trump were false.
Law&Crime left a voicemail with Michael Cohen requesting comment on Daniels' above allegations, but no response was received at the time of publication.
If Daniels' accusations are true in the main, Cohen could be in serious trouble.
Cohen is a licensed attorney in New York State. According to state records, Cohen was admitted to the New York Bar in 1992 after graduating from Thomas M. Cooley Law School. That equates to over 25 years' worth of legal experience. Cohen's familiarity with the ethical rules should be thorough at this point in his career.
As noted by attorney Bradley P. Moss, lawyers are not allowed to sign off on statements they know to be false. Much less are they allowed to facilitate such statements by placing a person under duress "through intimidation and coercive tactics," as Daniels' alleges.
Various ethical rules governing the legal profession in New York State include prohibitions on attorneys: (1) making false statements to third parties; (2) making false statements in the course of dealing with courts and other tribunals; and (3) from conduct generally considered fraudulent or deceitful. Let's discuss each in turn.
First of all, Daniels accuses Cohen of using "intimidation and coercive tactics" to force her into signing a false statement. To wit, Daniels claims this false statement is the statement "wherein she stated that reports of her relationship with Mr. Trump were false."
Rule 4.1 of the New York Rules of Professional Conduct reads, "In the course of representing a client, a lawyer shall not knowingly make a false statement of fact or law to a third person." In the rule, "third person" is not defined, but the most likely interpretation here is that this means anyone other than the lawyer or the client.
Additionally, the New York Lawyer's Code of Professional Responsibility prohibits false statements by attorneys to anyone. This rule, contained at NY DR 7-102(A)(5), reads:
In the representation of a client, a lawyer shall not…Knowingly make a false statement of law or fact.
The upshot here is that if Cohen did have Daniels make a false statement—whether through coercion, intimidation or otherwise—then Cohen would likely be on the hook for that false statement of fact. In other words, even absent duress, Cohen's alleged facilitation of a false statement would run afoul of his ethical obligations.
Secondly, Rule 3.3(a)(1) of the New York Rules of Professional Conduct provides that an attorney shall not knowingly "make a false statement of fact or law to a tribunal or fail to correct a false statement of material fact or law previously made to the tribunal by the lawyer."
According to page five of Daniels' complaint, Cohen "initiated a bogus arbitration proceeding" against her on February 27 in Los Angeles. The basic allegation, if true, would arguably be enough to implicate the above rule. Therefore, if Cohen did initiate a "bogus" or otherwise intentionally dishonest arbitration proceeding against Daniels—thereby abusing the legal process—then Cohen would seemingly be in violation of Rule 3.3(a)(1) but that's not nearly the end of it.
If Cohen's arbitration proceeding is based upon the allegedly false statement taken from Daniels under duress—which is entirely probable—and if Daniels' claims about the statement's falsity are true, then Cohen flagrantly made a false statement of fact to the tribunal in question.
Finally, there's Rule 8.4(c) which states that an attorney shall not "engage in conduct involving dishonesty, fraud, deceit or misrepresentation."
Without rehashing all of Daniels' numerous allegations against Cohen regarding his alleged lack of honesty, it's safe to say that her allegations, if true, would put Cohen in jeopardy for violating this ethical rule as well.
The duress-and-false-statement accusation against Cohen is just one aspect of the underlying lawsuit filed against President Trump and Essential Consultants, LLC. Cohen himself is not a named defendant in the lawsuit at this point in time. However, it does bear noting that Daniels' lawsuit makes reference to 10 separate "Does" whose identities are unclear at this time–and the lawsuit anticipates adding each of the pseudonymous individuals as named defendants sometime in the near future.
Essential Consultants, LLC is allegedly the shell corporation formed for the sole purpose of facilitating a disputed $130,000 hush money payment made by Cohen on behalf of Trump in order to keep the Daniels-Trump tryst a secret.
In a public statement issued on February 13 of this year, Cohen admitted to making this $130,000 payment to Daniels, by way of her attorney at the time. In his statement, Cohen asserted that he made the payment using his "own personal funds" and that Trump himself had no knowledge of the transaction.
Law&Crime reached out to Daniels' attorney Michael Avenatti for comment on this story, but no response was forthcoming at the time of publication.
[image via Mark Wilson/Getty Images]
Follow Colin Kalmbacher on Twitter: @colinkalmbacher
Have a tip we should know? [email protected]