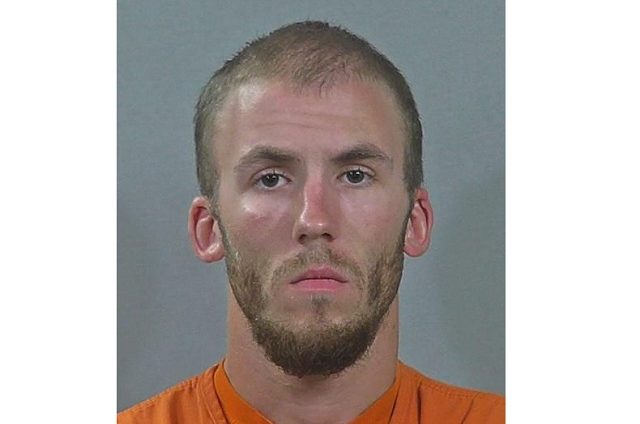 On Thursday, the U.S. Department of Justice announced that Kelly Schneider of Nampa, Idaho, was sentenced to 28 years in prison for a federal hate crime after the lethal assault of a gay man he met online. Schneider had posted an ad on backpage.com looking for sex, and when Steven Nelson responded, Schneider made arrangements to meet him at a parking lot, and they drove to secluded wooded area where Schneider attacked him. Schneider admitted as part of a plea agreement that he repeatedly kicked Nelson with steel toed boots, using a homophobic slur in the process, according to a DOJ statement. Nelson died as a result of his injuries that same day.
Schneider had two friends waiting as backup in case Nelson resisted, but they did not participate in the attack.
On February 7, Schneider pleaded guilty to violating the Matthew Shepard and James Byrd, Jr., Hate Crimes Prevention Act. He had already been convicted of first degree murder for Nelson's death in state court. He received a 28-year sentence for that, as well. The two sentences will run at the same time. As part of the federal agreement, Schneider will have five years of supervised release after he completes his prison term.
"This sentence makes it clear that we as a society cannot and will not tolerate violence – in this case escalating to a vicious murder – against persons based on their sexual orientation or any other characteristic," said Acting Assistant Attorney General Tom Wheeler of the DOJ's Civil Rights Division. "The Department of Justice is committed to using every tool at its disposal to combat such brutal violence."
Rafael M. Gonzalez, Jr., Acting U.S. Attorney for the District of Idaho, backed that up, saying, "The federal prosecution in this case makes clear that this office, the Civil Rights Division and its law enforcement partners will pursue justice when a person is violently attacked based on who he loves and how he loves."
[Image via Canyon County Sheriff's Office]
Have a tip we should know? [email protected]