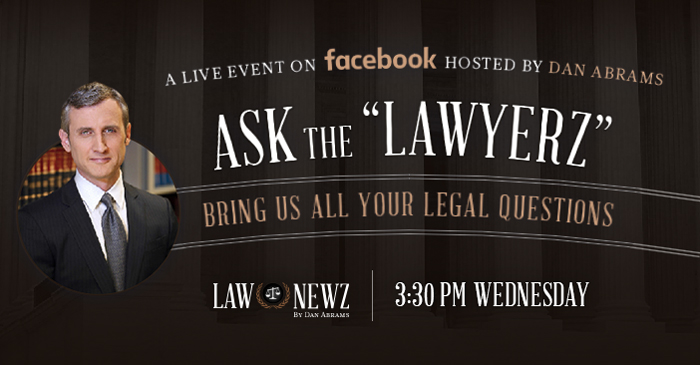 LawNewz.com is proud to announce a new weekly segment on Facebook Live that will feature the nation's top legal experts tackling your legal questions. Our readers and Facebook audience will get direct access to renowned attorneys in specialized areas of the law and each week, we will feature a different legal topic.
LawNewz.com founder, Dan Abrams, will be hosting our first ever event on divorce and custody law this Wednesday at 3:30.  There are two ways to join the conversation either head to our Facebook page and ask your questions live or send us an email at [email protected] and then come back for the live event. We understand that custody issues can be sensitive so please indicate if you would like to remain anonymous.
High-profile divorce attorney, Marilyn Chinitz, will be in house to answer questions. Chinitz is the go-to divorce attorney for the celebrities. She's represented Tom Cruise in his divorce from Katie Homes, and also Michael Douglas. The so-called "Fairy Godmother" of divorce, Nicole Noonan ,will also be joining Dan. Noonan spent years as a matrimonial attorney, and now runs her own divorce funding business that provides women (and men) funding for legal fees, and living expenses. She still takes on high-profile clients involved with domestic violence. We look forward to hearing from you.
Have a tip we should know? [email protected]