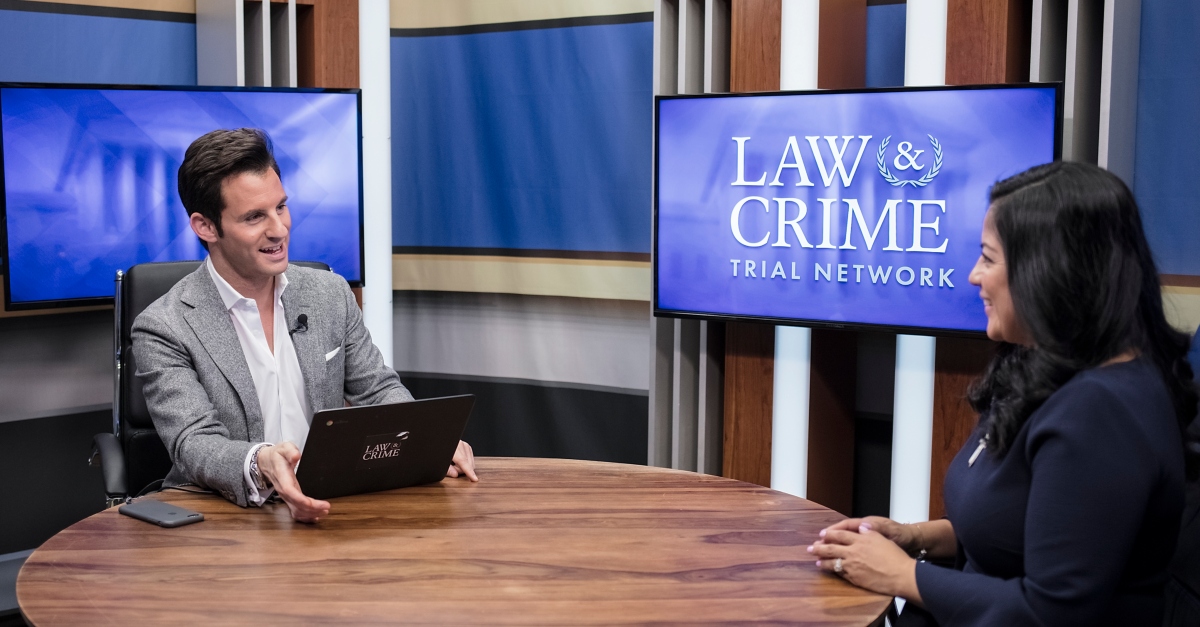 NEW YORK, NY – November 27, 2018 – Law&Crime, the only 24/7 linear and OTT trial network announces a new launch today on national TV streaming service, Philo. Law&Crime will join the likes of A&E and Investigation Discovery in Philo's 50+ channel package and offer its signature live trial coverage and original true crime programming.
The news comes on the heels of a major Law&Crime distribution expansion both domestically and internationally as the network continues to solidify its position as the only 24/7 network, in a highly sought-after genre, offering live trial coverage and legal analysis from the most high-profile and local cases.
Philo subscribers can watch live from wherever they are in the U.S. on most web, mobile, and TV streaming devices, including Apple TV, FireTV and Roku, for $20/month. Additionally, customers can enjoy up to three live streams at the same time and take advantage of 30-day unlimited-storage DVR at no additional cost. A $16/month base package with 40+ channels is also available from Philo.
Law&Crime will provide Philo's subscribers access to gavel-to-gavel coverage of the most compelling trials throughout the U.S. featuring high-profile lawyer-anchors who have been and are hosts/regular commentators on Fox News, CNN and MSNBC.
Also available on the channel will be newly slated shows such as Daily Debrief with Aaron Keller and Brian Ross Investigates, hosted by former chief investigative correspondent for ABC News, Brian Ross, who recently joined the network.
"Philo really understands how distinct and compelling our live programming and network is and we admire how Philo has so quickly become a major disruptor in the space. We are thrilled to be launching on this platform," said Law&Crime CEO, Dan Abrams.
"Philo is focused on building a better television experience for subscribers to watch the channels and programming they love at an affordable price," said Mike Keyserling, Philo COO and head of content acquisition. "We're excited to bring Law&Crime Network's informative live trial
coverage and original programming to our subscribers who already love this genre, as crime-based shows often top our most popular programming."
Viewers can watch Law&Crime on Philo starting today.
About Law&Crime
From the high-profile cases to the most compelling local trials, Law&Crime is the only 24/7 linear and OTT network offering daily live trial coverage and expert legal commentary and analysis. Created by TV's top legal commentator and attorney, Dan Abrams, Law&Crime is
dedicated to exploring the always intriguing world of the law while also offering original crime stories and legal programs to a broad, multi-platform audience.
About Philo
Inspired by Philo T. Farnsworth, the inventor of electronic television, Philo was created to build a better TV experience. The company started in the college market and is now available nationwide, offering subscribers dozens of top-rated television channels starting at $16 per month. In addition to being the first entertainment-focused streaming TV service, Philo offers live TV, unlimited DVR, on-demand, and content from top programmers all available on web browsers, Apple TV, FireTV, iOS/iPad, Roku, with more to come. Philo is based in San Francisco, with offices in New York and Cambridge, MA. For more information, visit philo.com.
[Image via Law&Crime Network]
Have a tip we should know? [email protected]