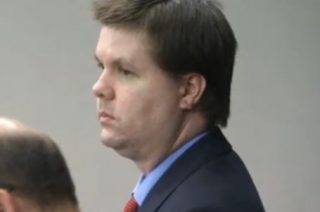 Jury selection for the murder trial of Justin Ross Harris has proven difficult, because so many people are familiar with the case. It was such a problem that the case had to be moved out of Cobb County, Georgia to the city of Brunswick, because the first attempt at picking a jury earlier this year went nowhere. Too many people had followed media coverage of the case and had formed opinions on Harris, who is accused of intentionally leaving his 22-month-old son in a hot car where he died.
Ideally, jurors shouldn't know much, if anything, about a case. It's best to go in cold, without having any preconceived notions about what happened before hearing actual evidence at trial. One potential juror, however, actively prepared for jury duty, but not in the way one might expect. He looked up the judge!
Q: "You indicated you did some research on the lawyers in this case? When did you do that?" A:"Actually, it was on the judge." #RossHarris

— Ross Harris Trial (@HarrisTrialFOX5) September 20, 2016
Turns out, he saw Judge Mary Staley Clark's name on his jury summons and recognized that she wasn't one of the regular judges in Brunswick. He's right. Judge Clark is from Cobb County and came over with the rest of the trial.
Meanwhile, two jurors were excused because they are older than 70 and exempt from service. Six jurors have been added to the pool, bringing the total to 29. Judge Clark is looking for 42-50 jurors, from which the final 12 plus four alternates will be selected.
Stay with LawNewz.com for continuing coverage of the trial.
Have a tip we should know? [email protected]