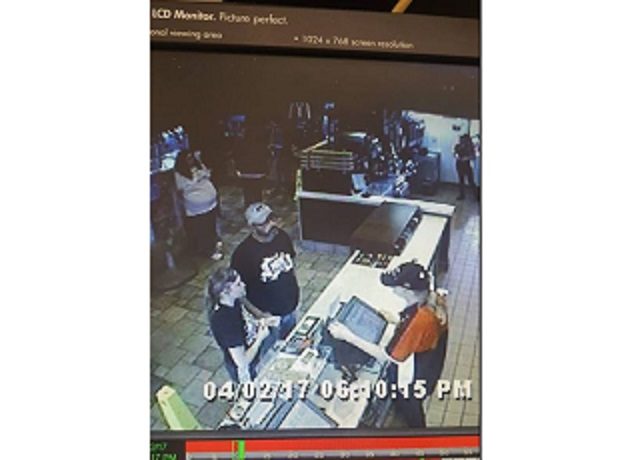 Update: The Tennessee Bureau of Investigation announced that the peopl in the photo are not  missing teen Elizabeth Thomas and Tad Cummins, who is accused of kidnapping her.
UPDATE: Images shared by a police agency in Nebraska have been determined to not be Tad Cummins & Elizabeth Thomas. Our search continues. pic.twitter.com/BJJrFD7YA4

— TBI (@TBInvestigation) April 3, 2017
---
Not long after security video was released from an Oklahoma City Walmart that appeared to show missing teen Elizabeth Thomas and her teacher Tad Cummins who is accused of kidnapping her, authorities believe they may have another sighting of the pair.
Police in Kearney, Nebraska posted images on Facebook early Monday morning that they believe may show Cummins with Thomas at a local McDonald's. Kearney is more than 900 miles away from Columbia, Tennessee, where Thomas is from, and hundreds of miles farther than Oklahoma City.
However, while the Walmart footage showed a clear shot of a man and girl who strongly resemble the missing Cummins and Thomas, the newly released images don't provide a clear look at their faces and have not been confirmed by authorities as being Cummins and Thomas. Indeed, comments on the police' Facebook post include, "That's not them," and "Not even close."
Cummins was reportedly driving a silver Nissan Rogue at the time he and Thomas disappeared. The images posted by the Kearney police showed the pair caught on camera leaving in a dark colored truck.
[Image via Kearney Police Department]
Have a tip we should know? [email protected]