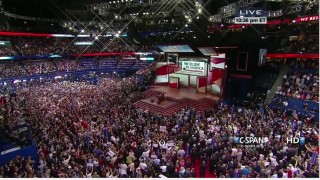 As you might have heard by now, after Tuesday's crushing losses, Senator Marco Rubio suspended his campaign. He's left 169 delegates behind. Many of those delegates will soon be free agents (so to speak) and can sign with any candidate their hearts desire.
Right now, Donald Trump has 673 delegates to Ted Cruz's 411. Rubio's delegates are crucial especially because many are calculating—and hoping—Trump won't reach that magic number of 1,237 to secure the nomination. If that happens, after the first round of balloting, many more delegates will be unbound and can vote for whoever they want as well. Trump predicts riots at the convention if he's deprived of the nomination. I predict something a little more discreet, but equally as effective—a barrage of what can only be described as outright bribery.
Here's the shocking thing, after reviewing the 21 pages of National Republican Party Rules, I discovered there is not a single line that bars this kind of sleazy gift giving. In fact, I couldn't find any kind of ethical guidelines for delegates in the whole document.
"There are no party rules on that that I'm aware of," Republican Convention delegate expert Josh Putnam confirmed to LawNewz.com.
"A vote for cash, that would certainly raise some antennas," Boston University election expert Thomas Whalen told LawNewz.com. Whalen predicts the candidates will be a little more prudent than that, instead offering up political positions, or wooing delegates with lavish parties—or perhaps boozing them up. "I assume they could always present plausible deniability. I know someone that knows someone that can set you up."
On top of that, as Stanford University Professor Morris Fiorina pointed out, "most of them [delegates] are party and/or public officials, interest group activists, donors. They are political animals." Political animals who are no doubt easily influenced.
It is important to point out that these rules are always subject to change at the convention, but, if history is any indication, they will stay relatively intact. I can't imagine a scenario where delegates would vote to deprive themselves of all these nice perks. So if the rules don't prevent it, can delegates be held legally liable if they take these apparent bribes?
"In the political guerrilla warfare that takes place, it would not be impossible for opponents of Trump, if he starts bestowing gifts on delegates, to file actions to see if they do have a case in court," preeminent election law attorney Ben Ginsberg said on a Bloomberg podcast. "I mean, that would just be part of the overall circus." Ginsberg added that some states might have rules against gift giving.
However, interestingly, several states exempt delegates from their ethics laws altogether. For example, in Ohio, a public official or employee "does not include a person….any presidential elector, or any delegate to a national convention." Therefore, any ethics/public corruption laws in that state would presumably not apply. Same is true in Colorado, where the definition of public office specifically excludes "any political party office in an assembly or convention, including delegates thereto."
"The rules can get slippery, and that is why the world created lawyers, there is a whole lot of interpreting to do,"  Whalen said.
To understand how important this type of horsetrading is, all you need to do is take a look at the 1976 Republican National Convention where Gerald Ford won the Republican nomination from Ronald Reagan by just over 100 delegates. There were accusations back then that a fair amount of favor  exchanging took place, especially because Republicans went into the convention without a clear nominee. In fact, both candidates arrived three days before the convention to "rally" support.
The effectiveness of this strategy is, of course, dependent on how many delegates fall for this kind of political maneuvering. "I would not be wooed by a dinner, I would be wooed by the candidate with best the policy," Kris Hammond told LawNewz.com. Hammond is a committed Kasich delegate from Washington D.C., who says he promised he would never vote for Trump.
"I think people should be very careful about taking large gifts from candidates," he said. "I think they should think two or three times before they take any favors… if there is an exchange of goods or services, there is a concern if that person is unethical."
However, if this election has taught us anything, it's that anything is possible. Could Donald Trump offer to fly delegates around in his private plane in order to win favor? Could establishment Republicans offer party leadership positions in exchange for a Cruz vote?  Both scenarios don't seem too far-fetched. And apparently, they are perfectly legal.
[image via screengrab via C-SPAN]
Have a tip we should know? [email protected]
Rachel Stockman - President / On Air Host