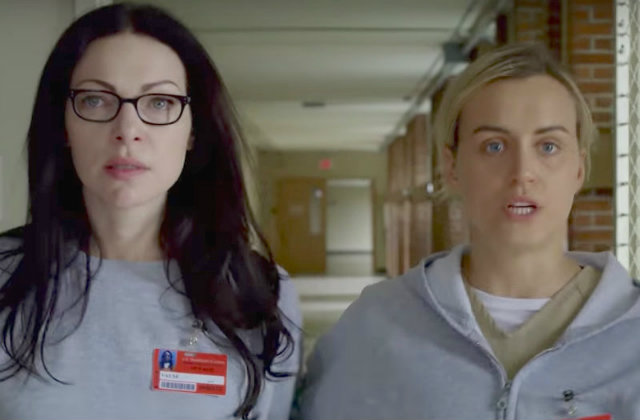 Spoiler alert for fans of Orange Is The New Black. A hacker group claims to have released episodes 2-10 of the upcoming season 5 on Saturday after Netflix refused to pay a ransom demand. Now the show is available via the infamous Pirate Bay. From the statement uploaded to Pastebin by "thedarkoverlord (@tdohack3r)":
Do note that there are 13 episodes. However, we were so early when we acquired the copies that post hadn't gotten around to Episodes 11-13. Perhaps Netflix will consider releasing the season earlier now that the cat's out of the bag?
They had already claimed to have leaked the first episode, and even mocked Netflix for apparently downloading it via their torrent. The statement claimed that other networks will be targeted, including ABC, National Geographic, Fox, and IFC. Netflix also remains on their sights.
It didn't have to be this way, Netflix. You're going to lose a lot more money in all of this than what our modest offer was. We're quite ashamed to breathe the same air as you. We figured a pragmatic business such as yourselves would see and understand the benefits of cooperating with a reasonable and merciful entity like ourselves. And to the others: there's still time to save yourselves. Our offer(s) are still on the table – for now.
The company confirmed to Variety on Friday that they are looking into it.
"We are aware of the situation," they said. "A production vendor used by several major TV studios had its security compromised and the appropriate law enforcement authorities are involved."
Netflix gave us the same statement when we followed up.
Before episodes 2-10 were leaked, hackers told the news outlet Torrent Freak that they stole the episodes at the end of 2016 from from Larson Studios, which provides ADR (additional dialogue recorded) services. We have also reached out to them for comment.
Update – April 30, 6:32 p.m. EST: Netflix responded to our request for comment, but they only gave us the same statement already provided to Variety.
[Screengrab via Netflix]
Have a tip we should know? [email protected]