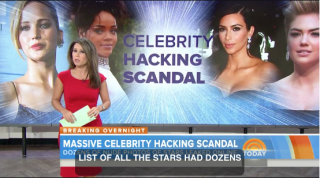 Ryan Collins, the Pennsylvania man charged with hacking the Apple and Google accounts of several people, including many celebrities, has agreed to plead guilty to violating the Computer Fraud and Abuse Act (CFAA), and one count of unauthorized access to a protected computer to obtain information, according to authorities. Prosecutors have recommended that Collins face a jail term of 18 months; however, a judge may extend that term to five years.
The 36-year-old sent fake emails, veiled as official emails from Apple and Google, to several unknowing victims, phishing for their login information, like usernames and passwords, according to Eileen M. Decker, the U.S. Attorney for the Central District of California.
Once Collins was able to secure usernames and passwords, he used the information to access email accounts, snatching nude pictures and downloading full and complete Apple iCloud backups—I bet you change your password after reading this. Collins admitted to hacking into more than 100 accounts between November 2012 and September 2014.
According to court filings, "[The] defendant used numerous fraudulent email addresses designed to look like legitimate security accounts from various internet service providers, including, for example, [email protected], noreply_he[email protected] and [email protected]."
Collins is accused of accessing at least 50 iCloud accounts and 72 Gmail accounts.
"By illegally accessing intimate details of his victims' personal lives, Mr. Collins violated their privacy and left many to contend with lasting emotional distress, embarrassment and feelings of insecurity," David Bowdich, the Assistant Director in Charge of the FBI's L.A. Field Office, said in a statement.
The hacked celebrities were not named, likely out of further respect for their privacy, but the hack attacks do coincide with the stolen nude photos of Jennifer Lawrence, Kate Upton and others, whose pictures were posted to the internet in 2014. The leak was blamed on an iCloud breach at the time.
It's important to note that Collins has not been accused of uploading the images for others to see. However, the FBI has indicated that his arrest was part of an "ongoing investigation" and the uploading culprit/s may still see their day in court after all.
[h/t NBCNews]
Have a tip we should know? [email protected]