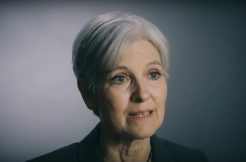 The Green Party was seeking recounts in three states, but now it's apparently down to two. They've dropped their lawsuit in Pennsylvania. The Associated Press reports that they said the $1 million court bond, due by 5 p.m. on Monday, was too much too soon. In any case, the party is still backing plans to analyze election software in certain precincts.
President-elect Donald Trump won the swing state. This heavily contributed to his victory in the electoral college despite losing the popular vote. Green Party candidate Jill Stein led the move to demand recounts there- as well as Michigan and Wisconsin—though there's no plausible way that she could become president. Instead, her Twitter page places heavily emphasis on reforming and increasing the transparency of voting results. Her campaign voiced concern that voting machines were vulnerable to errors and possible malfeasance.
Interestingly, Trump claimed outright that voter fraud was widespread, with "millions" of fake ballots in states like Virginia, New Hampshire, and California.
There remains no credible, substantiated evidence of widespread voter fraud.
As of Saturday night, the Stein campaign raised almost $7 million dollars for their efforts, falling short of a $9.5 million goal. They'd said that if "we raised more than what's needed," then they'll put that money toward election and voting reform.
[Screengrab via CNN]
Have a tip we should know? [email protected]