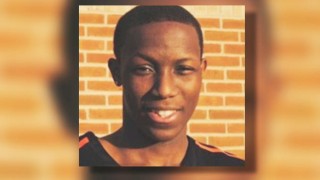 Buffalo State College announced Friday that they are suspending a fraternity following the death of a 21-year-old student in a potential hazing incident.
Bradley Doyley, of Brooklyn, died Thursday night. He belonged to the Alpha Phi Alpha fraternity. The school police provided no information regarding how Doyley died.
But, Buffalo State President Katherine Conway-Turner says they are investigating a possible hazing situation off campus. The fraternity has been suspended by both the college and the national governing body.
The school president wrote:
Bradley, of Brooklyn, New York, was a business major on track to graduate this spring. He was a valued member of the Bengals men's basketball team during his first two and a half years on campus and was well regarded by his peers, professors, and former coaches. His loss will undoubtedly be felt throughout our community. My heart goes out to his cherished family and friends.
[h/t and screengrab via NBC New York ]
Have a tip we should know? [email protected]
Rachel Stockman - President / On Air Host