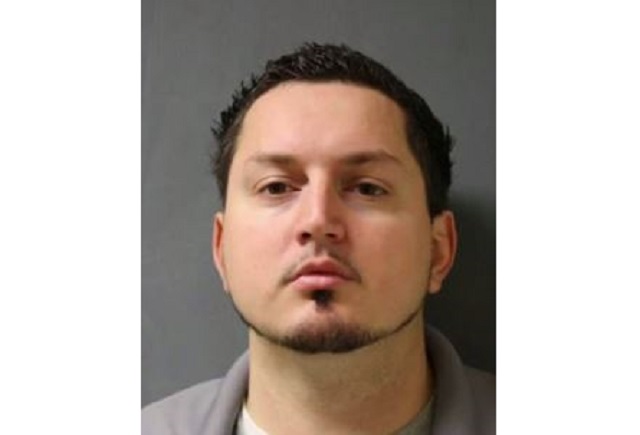 When a teacher saw Jacob Ryan Delgadillo blowing kisses at a 14-year-old female student in the fall of 2015, suspicion arose, prompting an investigation into what was going on. Delgadillo was a police officer for the Houston Independent School District at the time. More than a year later, Delgadillo is off the force, and on Wednesday he pleaded guilty to having an improper relationship with a student.
The student reportedly admitted to a teacher that she had a sexual relationship with Delgadillo, saying she performed oral sex on him, the Houston Chronicle reported. The girl also told police that Delgadillo showed her pictures of himself. Authorities reportedly found sexual images on his phone. He resigned a month after the alleged act.
Despite those allegations, Delgadillo struck a deal where he agreed to plead guilty to an improper relationship with a student, admitting to placing her hand on his genitals, in exchange for a deferred adjudication where he gets five years of probation. If he stays out of trouble during that time, he won't have the conviction on his record. Otherwise, he could spend up to 20 years in prison. Prosecutors dropped two counts of indecency with a child as part of the agreement. The deal also requires Delgadillo to give up his law enforcement license, but he will not have to register as a sex offender.
The prosecutor on the case said the student's family was satisfied with the outcome.
Have a tip we should know? [email protected]