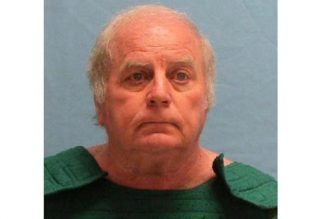 A former judge is facing charges for allegedly dismissing cases in exchange for sexual favors, according to a recently unsealed indictment. O. Joseph Boeckmann, who served as a state judge in Cross County, Arkansas until he resigned in May, is accused of acting improperly in his dealings with nine male defendants who appeared in his courtroom, who were between the ages of 16 and 22 at the time.
According to court records, Boeckmann allegedly told the young men, who had been charged with traffic citations or misdemeanors, that their cases would be dropped if they performed community service. The indictment says the judge told them to stay after court was over and speak with him personally, and in most of the cases he then instructed them to call his personal phone to set up service arrangements. The "community service" allegedly consisted of the defendants collecting trash like aluminum cans and bringing it to the judge's house, or going to Boeckmann's house first and then going with him to pick up litter.
Afterwards, as a way of "documenting" the service, Boeckmann allegedly took pictures of the men in compromising positions. According to prosecutors, in two of those cases, Boeckmann offered to dismiss charges if the men let him photograph them naked or let Boeckmann paddle their bare buttocks.
Boeckmann would then allegedly dismiss the cases without having the men pay any court fees or fines.
Boeckmann is also accused of telling the men not to say anything about what happened, as well as falsifying court records, and threatening and bribing people to cover it up. He is facing 21 charges including witness tampering, bribery, and wire fraud.
Boeckmann Indictment by LawNewz on Scribd
[Image via Pulaski County Sheriff's Office]
Have a tip we should know? [email protected]