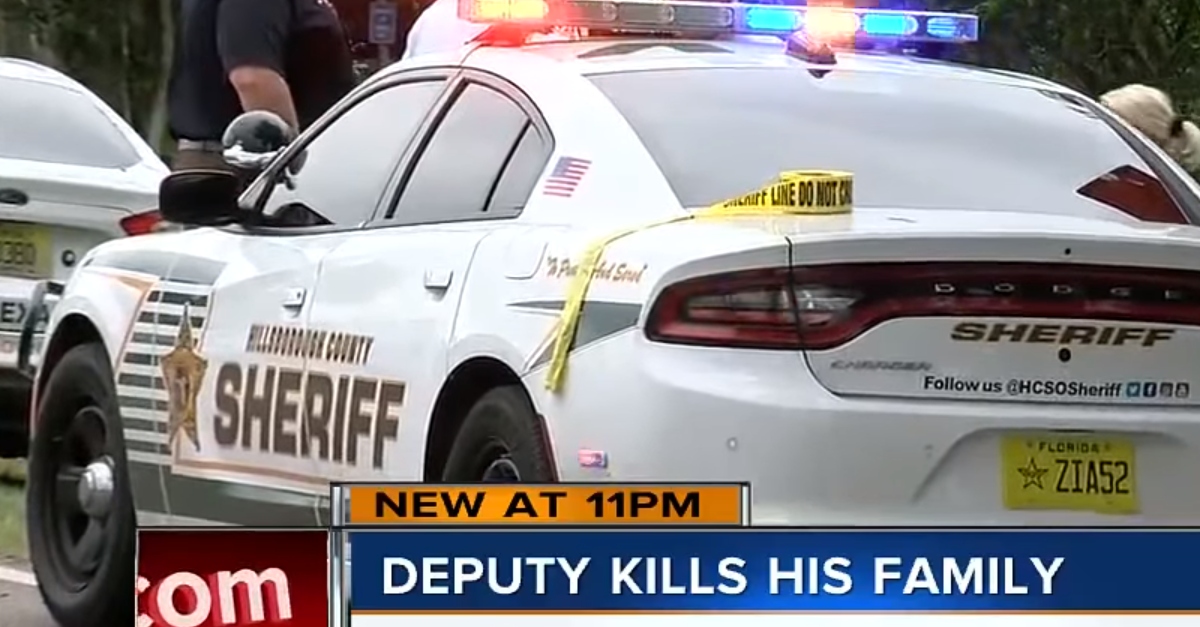 The Hillsborough County Sheriff's Office in Florida announced on Wednesday that one of their deputies murdered three female relatives. They have since identified the shooter and victims.
Terry Strawn, 58, killed his wife Theresa Strawn, 54, daughter Courtney Strawn, 32, and Courtney's daughter Londyn, 6, before taking his own life, police said.
Sheriff Chad Chronister gave a follow-up press conference on Wednesday, in which he identified those involved, and gave new details. Terry Strawn allegedly called dispatch at 6:42 a.m. that same day, said he had "emergency traffic," and confessed to murdering his wife, daughter, and granddaughter.
Dispatchers and a supervisor attempted to talk him out of suicide, Chronister said. So did the deputies who found him near the east side of Plant City High School. It was to no avail. Strawn committed suicide, the sheriff said.
Authorities claim he murdered his wife and granddaughter at a residence. He then traveled to his daughter's home and killed her. Strawn used his service revolver in the killings, Chronister said.
The sheriff said earlier Wednesday that there was no particular significance to why the deputy threatened to commit suicide at the high school. He suggested this was simply because it was near the second murder scene.
Strawn joined the sheriff's office in 1991. He retired in 2017 and returned the next year when authorities wanted more school officers because of the Parkland mass shooting. This was a temporary position, but it apparently went well enough that the deputy was rehired on a permanent basis.
He had been assigned to Valrico Elementary School. It was Londyn's school.
Chronister said there was no indication that this might happen. Strawn had a great work record. Officials haven't supplied a specific motive, but the deputy allegedly said in his final dispatch call that he had health and financial issues.
[Screengrab via ABC Action News]
Have a tip we should know? [email protected]