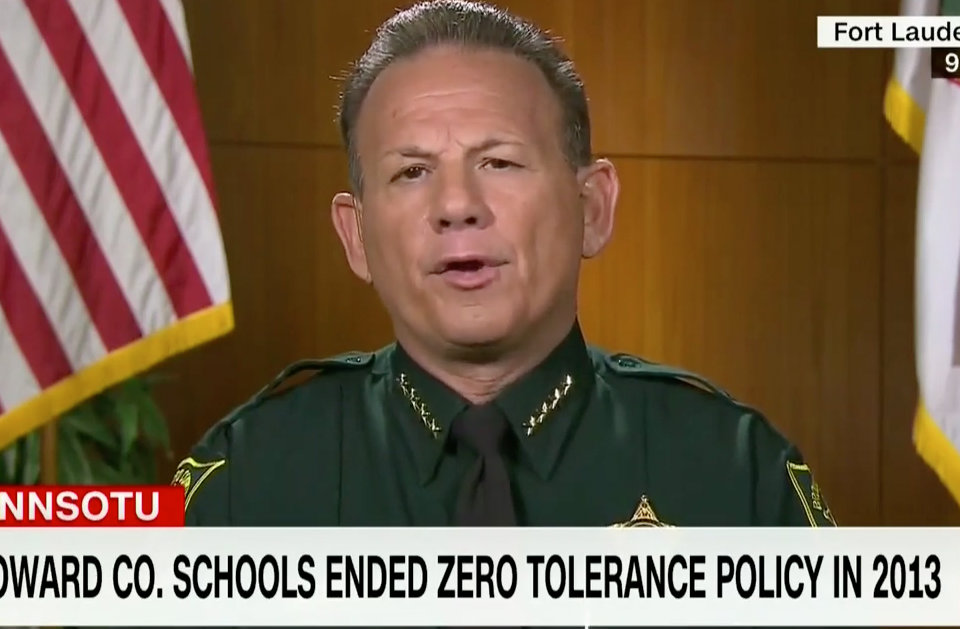 Florida lawmakers want Broward County Sheriff Scott Israel suspended over law enforcement response to the Parkland mass shooting, but it's not going to happen. At least not yet. Governor Rick Scott first wants there to be an investigation by the Florida Department of Law Enforcement.
"I have asked for FDLE to immediately investigate the law enforcement response and will continue to review this matter as more facts come out," Scott said in a statement obtained by Law&Crime. "There must be an independent investigation and that is why I asked the FDLE Commissioner to immediately start this process. I have spoken to Speaker Corcoran about his request and I understand his concerns. I have spoken to the Speaker regularly since the shooting, and like me, he wants the families to have answers and for there to be full accountability. That's what the victims and their families deserve."
Jeremy Burns, a spokesperson for the Florida Department of Law Enforcement, confirmed to Law&Crime on Sunday afternoon that they are investigating law enforcement's response to the shooting, but no more in-depth information was available at this time.
The Broward County Sheriff's Office publicly accepted the probe.
— Broward Sheriff (@browardsheriff) February 25, 2018
Florida House Speaker Richard Corcoran called for Israel's suspension in a letter dated Sunday and co-signed by 73 GOP lawmakers. He wrote that the Broward County Sheriff's Office, led by Israel, botched its response to the February 14 mass shooting at Marjory Stoneman Douglas High School in Parkland, Florida. (17 people were killed, say BSO deputies.) Not only that, but deputies failed to properly address warning signs from alleged perpetrator Nikolas Cruz in the years and months leading up to the shooting, Corcoran said. Deputy Scot Peterson, the school resource officer at the scene, allegedly did not enter the school to confront Cruz during the shooting. Corcoran blamed this on undertraining, writing that Israel failed to provide Peterson with "state-of-the art active school tactical training that meets the national standard." Also, officers with the Coral Springs Police Department reportedly accused four Broward deputies, including Peterson, of staying outside the school while they believed the shooting to be ongoing.
Peterson has since resigned from the sheriff's office, and there is already an internal investigation into deputy response. Israel said there's video evidence that Peterson didn't enter the school building, but the agency tried to contextualize the other allegations in a sternly worded statement issued Saturday. Emphasis is theirs:
BSO detectives are investigating the claim from the Coral Springs Police Department that some deputies did not go into the school when they should have. Stop reporting it as a fact. There is no confirmation, at this time, other deputies did not enter the school when they should have. Again, it's a claim being investigated to determine if further action is warranted.
Israel defended himself and then some in a tense interview Sunday on CNN's State of the Union. He refused to resign from office.
"I exercised my due diligence," he said. "I've given amazing leadership to this agency."
[Screengrab via CNN]
Have a tip we should know? [email protected]