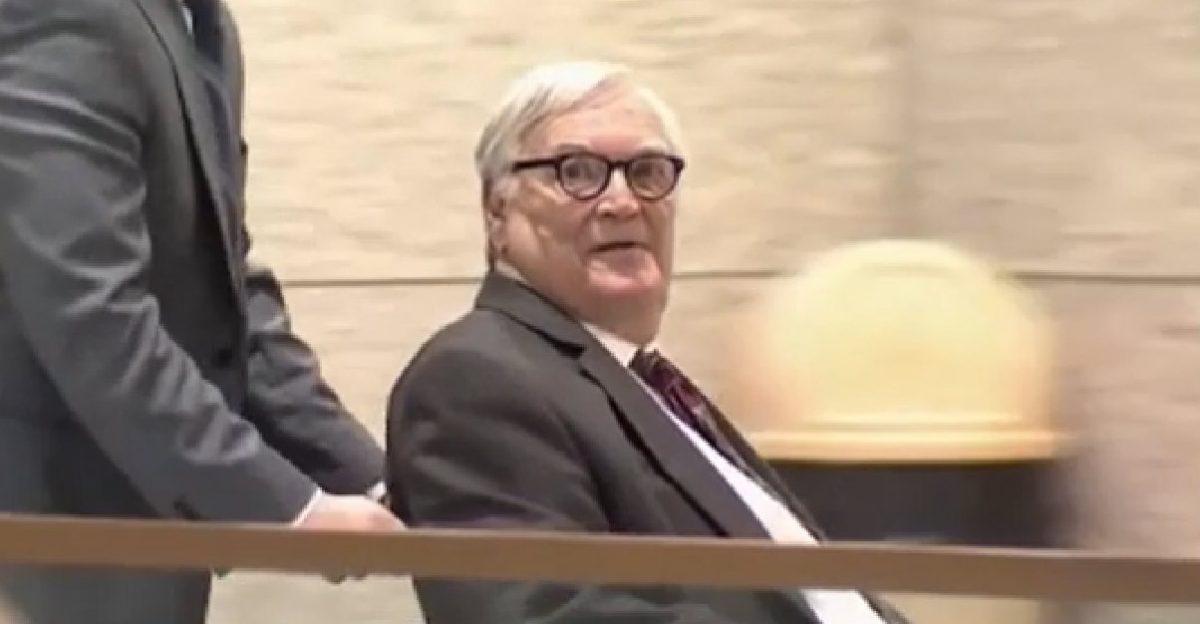 A woman dies suddenly. Authorities think it is an accident, but years later, she is exhumed in a criminal investigation, and her husband goes on trial for her death. Sound familiar? It's not Drew Peterson, the Illinois cop convicted of killing his third wife.
This is actually in reference to former Chicago lawyer, Donnie Rudd, 76, who is on trial for allegedly killing wife Noreen Rudd in an apparent car accident more than 40 years ago. Rudd's attorneys called for a mistrial Wednesday after prosecutor Maria McCarthy compared this case to Peterson's, according to The Chicago Tribune.
They didn't get their way.
It happened during the testimony of Kane County Coroner Rob Russell. He signed off on Noreen Rudd's new death certificate, calling it a homicide. Defendant Rudd's lawyers pointed out that this resulted in two conflicting death certificates on file, but McCarthy compared this to Peterson's case. There were two manners and causes of death listed for victim Kathleen Savio.
The defense was none too pleased to hear that. They objected. Judge March Martin said the Peterson comment was "highly prejudicial and highly irrelevant." Rudd's lawyers called for a mistrial. The parties held a conference away from the jurors, and Martin declined to end the proceedings over this. He said the jury would be instructed to disregard the reference, however.
Noreen Rudd passed away Sept. 14, 1973. Police at the time said they found her cradled by Donnie Rudd in their car off Illinois Highway 68, according to the Tribune. At the time, the defendant told police that another vehicle ran their off the road. Noreen was thrown from the car. Investigators got other ideas, however, while they were looking into the 1991 shooting death of a woman who had a dispute with defendant Rudd over legal help he gave her. He didn't get arrested in that case, but police exhumed his late wife's body. This led to the current trial.
Dr. Hilary McElligott, who performed an autopsy on the victim over 40 years after the death, testified Wednesday that the victim died from blows to her head with a blunt object. The head injuries were inconsistent with striking a rock, or being thrown from a car in a low-speed, low-impact accident. Under cross-examination, she said she discovered no signs of defensive wounds, no foreign objects like splinters on the head, or injuries on the interior of the brain.
[Screengrab via NBC5]
Have a tip we should know? [email protected]