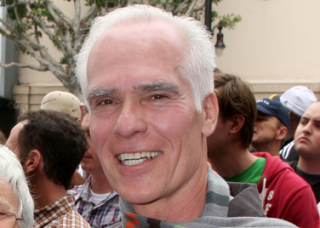 The trial that seemed to never end has taken on a new life twenty years later, thanks to the popular show The People v. O.J. Simpson on FX. Even Gil Garcetti, the Los Angeles District Attorney during the trial, is weighing in. In an interview with the New York Post, Garcetti gave his side of the famous case, including his preference for who should prosecute the case before the jury.
Garcetti claimed "She wasn't my choice," speaking about  Marcia Clark. Garcetti said that Clark pushed to get the case and he eventually agreed. He almost changed his mind and gave the case to a more experienced attorney before jury selection started, but his other choice suffered from heart complications and collapsed during a meeting, so Clark kept the job.
In addition to being out of her league against Simpson's legal dream team, Garcetti says jury selection was one of Clark's biggest problems with the trial, and she supposedly didn't follow his advice. Clark selected eight black women for the jury, which Garcetti says hurt them. "Marcia is a very good lawyer, but one of the things with her was that she didn't heed the advice of our trial consultant who told her not to pick African-American women — particularly black mothers — for that jury."
Of course, Garcetti didn't realize just how important that factor was until after the trial already started. President Jimmy Carter told him that he didn't stand a chance, because a black jury would view the case as payback during a time of high tension with the local criminal justice system. Garcetti also told a story of how he met a black couple at a Hollywood function, and the husband said if he was a juror, he'd vote not guilty even though he thought Simpson was guilty.
"That's when I knew I had a big problem."
[h/t NY Post, image via carrie-nelson/Shutterstock]
Have a tip we should know? [email protected]