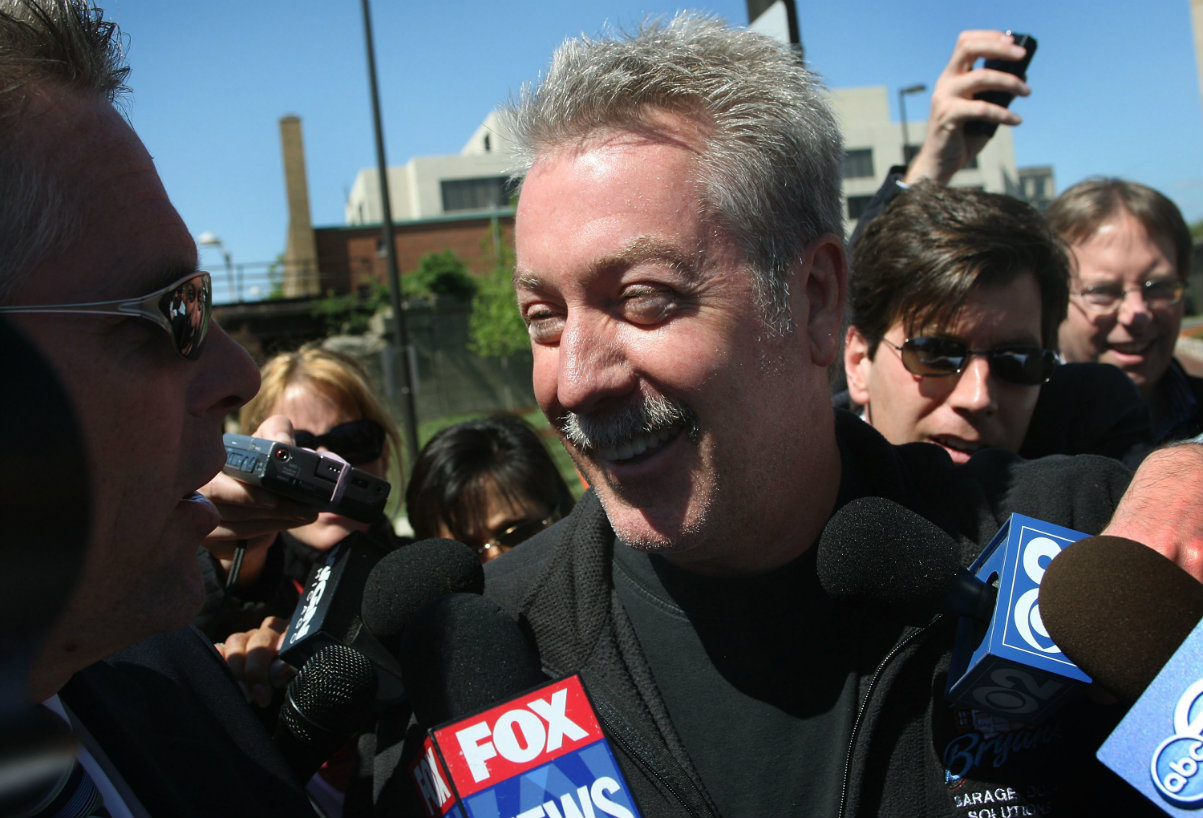 Convicted killer Drew Peterson is appealing his case to the U.S. Supreme Court, said his attorney.
#BREAKING Lawyer says convicted wife-killer Drew Peterson has appealed his case to the U.S. Supreme Court

— Jon Seidel (@SeidelContent) June 18, 2018
Now the hard part. Justices must accept the case.  At least four must do so, and the court only takes a small slice of applications. By its estimate, only about 100 to 150 out of more than 7,000 cases each year. Even then, such cases feature national significance, help reconcile contradictory decisions between the federal circuit courts, and possibly establish precedent. In a way, Peterson would pretty much win the lottery if the justices simply heard oral arguments. But of course, he wants more than that. He wants the court to overturn his conviction for killing his third ex-wife Kathleen Savio.
Peterson, a former cop in Illinois, first came to public infamy after the disappearance of this fourth wife Stacy Ann Peterson in 2007. He was never charged in that, but investigators took at a second look at Savio's 2004 death in an "accidental drowning." They determined this was murder. They won in court, and Drew Peterson was later convicted in a murder-for-hire plot against Will County States Attorney James Glasgow.
Peterson's legal team was working on this Supreme Court request for a while. Back in March, they asked for an extension to file their petition for a writ of certiorari. The lower court opinion in question comes from the Supreme Court of the State of Illinois.
According to the Peterson's defense, problems stemmed over prosecutors' use of hearsay statements from Savio and Stacy Ann Peterson, alleged ineffective counsel and conflict of interest by Drew Peterson's former attorney Joel Brodsky, admission of allegedly privileged communication, and the admission of evidence showing prior bad acts. The Illinois justices upheld the conviction.
Nonetheless, those justices didn't buy Peterson's complaint that he was deprived of a fair trial. They upheld the conviction.
[Peterson in 2008 via Scott Olson/Getty Images]
Have a tip we should know? [email protected]