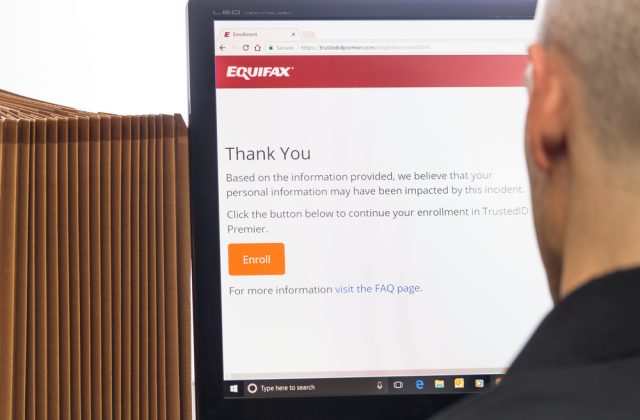 The U.S. Department of Justice has opened a criminal investigation into three top executives at Equifax, regarding stock sales carried out soon after the company learned that they were the target of a security breach affecting more than 140 million people, Bloomberg reported.
The probe is reportedly looking into CFO John Gamble, president of U.S. information solutions Joseph Loughran, and president of workforce solutions, Rodolfo Ploder who are said to have sold almost $1.8 million of Equifax stock at the beginning of August. The company found out about the hack on July 29, and made a public announcement on September 7. The company's stock value has dropped 35 percent since the announcement, and the DOJ is reportedly looking into whether the executives violated insider trading laws. A source told Bloomberg that the Securities and Exchange Commission is aiding in the investigation of the stock transactions.
The stock sales themselves are not enough to find them guilty of insider trading, despite the timing. Optics alone are not enough to break the law. Prosecutors would have to prove beyond a reasonable doubt that they knew about the hack or any other information not available to the public when they made the sales.
Atlanta U.S. Attorney John Horn didn't say whether there was an investigation into this matter, but he did confirm that the DOJ was looking into the hack itself. "The U.S. Attorney's Office for the Northern District of Georgia is working with the FBI to conduct a criminal investigation into the Equifax breach and resulting theft of personal information," he said in a statement.
LawNewz.com reached out to Equifax for comment and will update should they respond.
Have a tip we should know? [email protected]