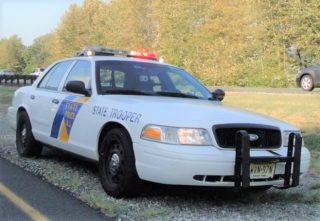 An officer with the New Jersey State Police is accused of taking advantage of his power by pulling over female drivers just so he could hit on them. Marquice Prather is facing charges after multiple women complained, and Prather was found to have allegedly tried to cover it up.
Prather is now suspended without pay, a result of an internal investigation. The investigation revealed that Prather exhibited "a pattern of pulling over young women between the ages of 20 and 35 and soliciting them to go on a date with him or give him their phone numbers," according to New Jersey State Police statement obtained by NJ.com.
A criminal case against Prather is still pending, and he is facing records tampering charges for allegedly turning off his wireless microphone while talking to the women and claiming that it wasn't working. He is also accused of lying about their genders when logging his activity in the police computer system, to avoid suspicion that he was specifically pulling over young females.
[Image via screengrab]
Have a tip we should know? [email protected]