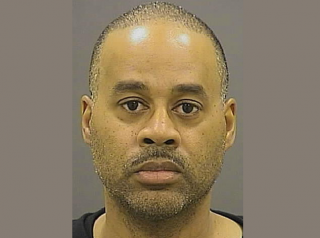 Testimony in the trial of Officer Caesar Goodson, who is charged with the murder of Freddie Gray, ended on Friday, the Baltimore Sun reported. Gray died after sustaining injuries while in the custody of Goodson and other officers in April 2015. Gray had been handcuffed and placed in a police transport vehicle without being buckled with a seat-belt. Goodson, the driver of the vehicle, chose not to take the stand during the trial.
Prosecutors argued that between the time Gray was first loaded into the police van, and four stops police made along the way to the station, Goodson had five opportunities to make sure Gray was secured with a seat-belt, but he failed to do so.
Despite this, defense attorneys claimed that there was no evidence that Goodson drove recklessly. Additionally, Detective Dawnyell Taylor testified that a state medical examiner told officers that she believed Gray's death was not a homicide, but a "freakish accident." That examiner, Carol Allan, had previously testified that she never called Gray's death an accident.
Goodson is the third officer to face a trial related to Gray's death, but he is the only one facing a murder charge. Other officers have been charged with lesser offenses. Officer William Porter's trial resulted in a hung jury, and he awaits a new trial. Officer Edward Nero was acquitted of assault, reckless endangerment, and misconduct.
Closing arguments in Goodson's trial are set to take place on Monday. Since this is a bench trial, Judge Barry Williams will decide the verdict instead of a jury. Williams could reach a decision by mid-week.
Have a tip we should know? [email protected]