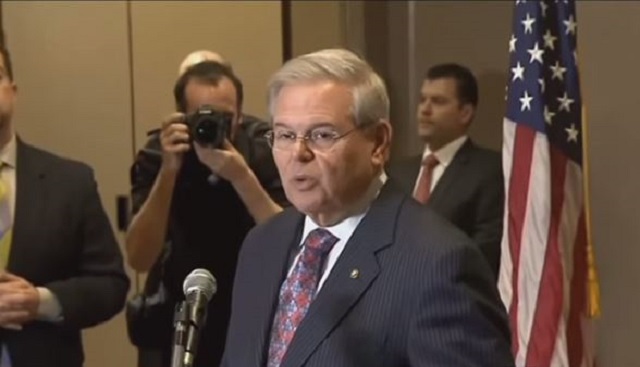 NEWARK, N.J. (AP) — Clashes over what evidence the jury will hear are again dominating the bribery trial of U.S. Sen. Bob Menendez and a wealthy friend.
Attorneys tangled on Tuesday over the prosecution's plans to show jurors a news release from Menendez's office and a CNN interview the New Jersey Democrat did in 2013.
Prosecutors say that evidence shows Menendez trying to conceal the number of flights he took on a plane owned by Florida eye doctor Salomon Melgen.
The two men are charged with a bribery scheme in which Menendez allegedly traded political influence for Melgen's gifts.
Defense attorneys say that for the sake of context, jurors should see a segment of the interview in which Menendez responds to rumors that he was involved with underage prostitutes in the Dominican Republic.
Those allegations were discredited.
Have a tip we should know? [email protected]