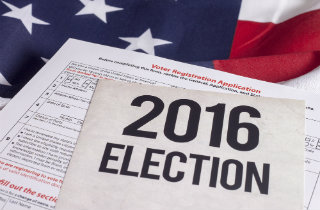 In a 3-2 decision along party lines, the Michigan Supreme Court refused to take up Green Party candidate Jill Stein's appeal. This decision basically kills off all chances that the recount in the state will be revived. This was a last ditch attempt by Stein to keep the case going after a federal judge brought the recount to halt late Wednesday afternoon. The Michigan Supreme Court refused to take up the appeal stating that the request is considered, and "it is DENIED, because we are not persuaded that the question presented should be reviewed by this Court." The concurring opinion states:
(Stein) failed to allege that she has been harmed or that her legal rights have been infringed in any way whatsoever. Because she has not done so, petitioner failed to satisfy the statutory requirement of alleging that she was aggrieved as required by MCL 168.879(1)(b)
The two Democrats on the Court dissented. In addition, two other judges recused themselves from the decision, because they are on Trump's short list for judgeships.
The Michigan state Court of Appeals ruled that the recount never should have started in the first place, because Jill Stein, who brought the case, couldn't be considered an "aggrieved candidate" with a right to initiate it. Because Stein's candidacy could not benefit from a recount since she was nowhere close to receiving enough votes to make a difference, she did not have a right to a recount.
Stein tried to bring a new argument to federal court to keep the temporary restraining order that had required the recount to continue. However, a federal judge didn't buy into her agruement, and now the Michigan Supreme Court has refused to take up the appeal from the Court of Appeals as well.
This is a developing story. LawNewz will add more details as we get them. Ronn Blitzer contributed to this report. 
Have a tip we should know? [email protected]
Rachel Stockman - President / On Air Host