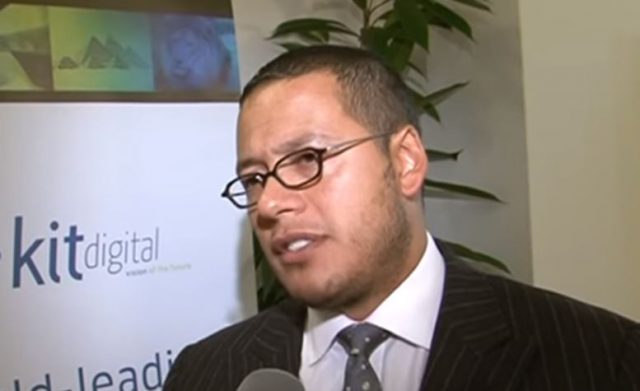 In September 2015, Kaleil Isaza Tuzman was days away from going home for Rosh Hashana. He had just exited a plane from Cartagena to Bogatá in Colombia for a business meeting, but before he could continue with his journey, officers with the country's GAULA Unit apprehended him. The GAULA Unit typically handles kidnapping matters, so Tuzman was worried that something had happened to a family member or business associate, but after an hour or so, he was told he was being arrested, under United States orders.
Facing securities fraud allegations in the U.S., Tuzman was kept in a series of Colombian prisons, after seven days, eventually winding up in La Picota. He was immediately subjected to various forms of abuse, he said in an interview with LawNewz.com, including multiple attempted assaults and sexual assaults. Prison staff wasn't helpful, as La Picota was essentially run by "mafia groups," and guards and inmates alike attempted to extort Tuzman with threats of violence against him and his family. Tuzman said he believed this was a result of a press release from the Southern District of New York that circulated in Colombian media that led people to believe he was a wealthy fugitive.
"I was never a fugitive, nor incredibly wealthy," he said.
The abuse was at its worst when Tuzman was raped that October.
Despite multiple attempts to use the legal process to be extradited back to the U.S., American officials wouldn't listen. They claimed that they had to keep him where he was because he was a flight risk, but Tuzman says this excuse is nonsense. Prior to his trip to Colombia, he had gone to Europe, and no one stopped him there, he said. He also posted updates of his travels on social media. Even more telling, he said, is that Preet Bharara, then-U.S. Attorney for the Southern District of New York, was a fellow Harvard alum, and the two had just seen each other at a reunion event. If authorities had their eyes on him and wanted to arrest him, they were well aware of his comings and goings. It wasn't until Tuzman was in Colombia, where conditions were notoriously bad, that officials had him arrested.
Tuzman alleges that U.S. officials intentionally kept him at La Picota for months before finally having him extradited in order to pressure him into pleading guilty. He claims Americans authorities were "perfectly aware" of how La Picota was run and what went on there, as he was kept in an extradition cell block that was "frequently visited … by U.S. agents." He said that during a conversation with an official with the U.S. Embassy, the message was conveyed that if he would just plead guilty, things would get easier for him.
U.S. officials eventually had Tuzman transferred to another facility after a judge intervened, and he later returned to America in July 2016.
Now home in New York, Tuzman awaits his trial in October. He maintains that he is innocent and looks forward to his day in court. At the same time, he's taking legal action of his own. His attorneys filed an Outrageous Government Conduct motion in February, seeking evidence of how much U.S. authorities knew about what Tuzman was going through, and why American prosecutors didn't protect him from the dangers faced and the abuse he experienced in Colombia. The motion asserts that Tuzman's attorneys offered early on to have him surrender to U.S. officials back home in order to move his case forward, but his requests, and those of his family, fell on deaf ears. The court filing also claims that Tuzman now suffers from Post Traumatic Stress Disorder as a result of his experiences. A judge has yet to rule on Tuzman's motion.
LawNewz.com reached out to the U.S. Attorney's Office for the Southern District of New York, but no one was available for comment.
Tuzman says he is speaking out now because he believes that he is just one of many people subjected to this sort of treatment by U.S. officials who try to pressure defendants into pleading guilty, even if they're not.
"If no one talks about this, then it doesn't change," he said. "The United States has a responsibility to protect its citizens."
[Image via screengrab]
Have a tip we should know? [email protected]