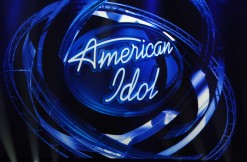 The company that owns American Idol and So You Think You Can Dance? has filed for bankruptcy. Core Media Group filed for Chapter 11 protection in New York on Thursday after reportedly facing $398 million in debt.
"Despite its long-running success, however, the Company has recently experienced deterioration in its financial performance, primarily attributable to the decline in ratings for American Idol and the corresponding decline in revenues from IDOLS-related broadcast fees, international tape sales for rebroadcasts, touring fees, sponsorships and IDOLS-related merchandise sales," according to a court filing obtained by The Hollywood Reporter.
Creditors include Sony Pictures, and Idol creator Simon Fuller. He's owed $3.37 million, THR reports.
The court papers also claimed Idol earnings dropped by $15 million in 2014. In the other words, the show wasn't the cash cow it used to be. Fox made 2015 its final season.
Core's debt problems have reportedly weighed it down for a while. Their credit ratings with Moody's and Standard and Poor's recently dropped after missed payments, Variety reports.
In a statement obtained by Variety, Core promised they'd reorganize quickly.
"Core Media Group remains firmly committed to our mission as a global content and management company producing award-winning programming," they said.
[image via s_buckley / Shutterstock.com]
–
Follow Alberto Luperon on Twitter (@Alberto Luperon)
Have a tip we should know? [email protected]