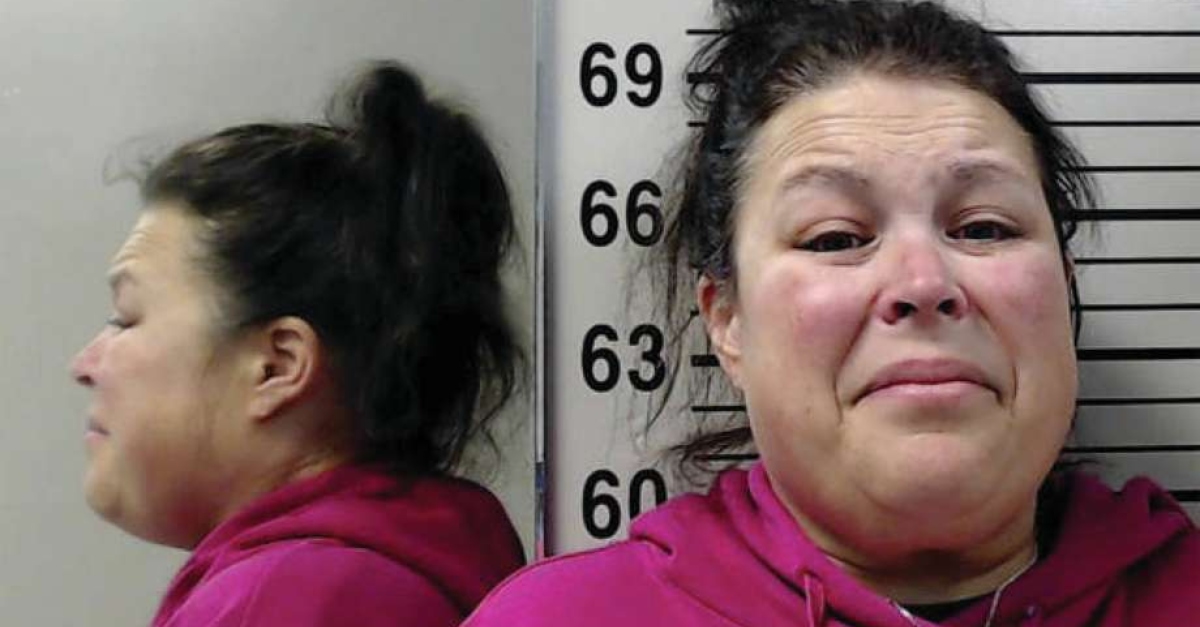 An Illinois woman is accused of hiding her daughter's diabetes from authorities and even relatives. Amber L. Hampshire, 39, faces charges of involuntary manslaughter and endangering the life and health of a child, according to The Alton Telegraph. The victim, Emily Ikue-Rose Hampshire, died November 3 from diabetic ketoacidosis at the age of 14.
"It's so unusual and sad and a completely preventable death," Madison County State's Attorney Thomas D. Gibbons said, according to the St. Louis Post-Dispatch. "There were plenty of doctors along the way providing information on what to do with a treatable, manageable illness that many people live out their lives with."
Investigators claim Amber Hampshire downplayed and hid her daughter's condition since the diagnosis in 2013. They believe that she even kept the truth from the girl's father, who was often absent for work.
Alton mom Amber Hampshire charged with involuntary manslaughter and Endangering the Life or Health of a Child. Her daughter Emily Hampshire died Nov 3, 2018 after falling into a diabetic coma. Prosecutors say Amber hid her daughters diabetes diagnosis for 5yrs pic.twitter.com/nZXkF8OwjK

— PJ Randhawa (@PJKSDK) December 27, 2018
Judging by this arrest affidavit obtained by the Telegraph, they got a huge warning sign last February. Emily went to the St. Louis Children's Hospital for pneumonia and diabetic ketoacidosis. Doctors prescribed her insulin, and told the mother and daughter about the girl's medical and dietary concerns, but the family no-showed follow up appointments.
On top of that, officials at the Evangelical United Church School, where Hampshire worked, received a heads-up about Emily's medical plan. Hampshire, however, allegedly claimed the diagnosis was false.
Hampshire turned herself over to authorities on Thursday. A Madison County court clerk told Law&Crime that records show no attorney as of Friday morning. There is no upcoming court date in the system at this time.
[Mugshot via Alton Police Department]
Have a tip we should know? [email protected]