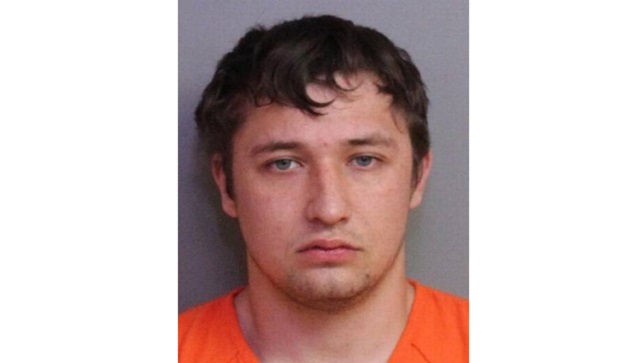 A Florida gymnastics coach was arrested Tuesday for alleged possession of child pornography. Deputies with the Polk County Sheriff's Office say Alexander Katchalov, 21, admitted to downloading illicit images since 2011.
Katchalov worked at the Elite World Gymnastics Training Complex in Lakeland, which is owned by his parents. He coached children ages 3 to 15. He claimed he never abused children, according to authorities. He allegedly acknowledged that he had a problem, but thought he could keep it under control.
Sheriff Grady Judd told local WFLA that Katchalov posed as a teenager online in order to acquire child pornography. Officials had reportedly received a tip that Katchalov had been uploading child pornography to the internet. Detectives say they found in Katchalov's possession 21 videos and one image of children who appeared to be between the ages of 3 and 12 being sexually abused or displayed.
Sheriff Judd said in a statement to the Bradenton Herald, "Our forensic experts will be searching the devices we have seized today to determine the scope of illegal material that he possesses or has transmitted.
Katchalov is now facing 22 counts of possession of child pornography, and officials say more charges could follow.
This story comes in the wake of high profile cases of child pornography and sex abuse in the gymnastics world against former doctor Larry Nassar. Nassar has been convicted and sentenced to 60 years in prison on federal child pornography charges, and recently received a sentence of up to 175 years in prison after pleading guilty to seven counts of first-degree criminal sexual conduct in Ingham County, Michigan for sexually abusing women and girls under the guise of medical treatment. Nearly 160 women and girls delivered victim impact statements at the sentencing hearing in that case.
Nassar is currently in the middle of another sentencing hearing following a guilty plea to three additional counts of first-degree criminal sexual conduct in Eaton County, Michigan. More than 60 women are expected to deliver statements at the hearing, which can be seen live on the Law&Crime Network here.
[Image via Polk County Sheriff's Office]
Have a tip we should know? [email protected]