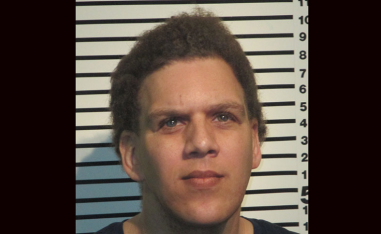 Police in Idaho arrested 46-year-old transgender woman who witnesses say was recording an 18-year-old girl as she tried on swimwear in a Target dressing room.
Shauna Smith was charged under the name Sean Smith with one count of video voyeurism, according to EastIdahoNews.com.  Court documents obtained by the news outlet state Smith allegedly used an iPhone to record the victim as she changed into a swimsuit.
"The victim's mother confronted the suspect, who immediately fled on foot. Both (the victim and victim's mother) described the suspect as a white male who was wearing a dress and a blonde wig. A witness observed the suspect get into a vehicle and leave the area," the affidavit of probable cause states.
Bonneville County detectives located Smith after tracking the license plate number on a vehicle registered to Smith's address.  Investigators wrote that during questioning "[Smith] eventually admitted to me that she had made videos in the past of women undressing. The defendant told (the detective) that she makes these videos for the 'same reason men go online to look at pornography.'"
Court documents also reportedly show that a review of Smith's iPhone revealed "a video of a young adult female undressing in a changing room at what appear to be Target. The defendant admitted to [investigators] that this video was recorded at Target."
Smith was booked as a male into the Bonneville County Jail on $30,000 bond and is set to be arraigned on Wednesday afternoon.
Have a tip we should know? [email protected]