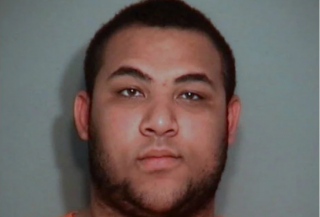 What started out as either a prank or a statement on poor security ended with a felony conviction. Izaha Akins, 18, pleaded guilty on Monday to impersonating a peace officer, after speaking at a school, pretending to be an Ohio state senator.
It all began when Mohawk High School scheduled an appearance by State Senator David Burke for January. Akins contacted the school and said Burke resigned and that he was Burke's replacement, according to the Washington Post. Akins offered to speak in his place, and scheduled his own appearance there last December.
Akins arrived, using his real name along with the phony "Senator" title, and provided his personal identification. He then spoke to a class for over an hour. No one had a clue that he wasn't the real deal.  School superintendent Ken Ratliff said, "[t]he presentation, although not 'polished,' was what one might expect from a young, inexperienced and newly appointed senator."
Things got awkward a month later when Burke, very much still in office, showed up at the school for his planned appearance. Once everyone realized they had been fooled, the state senate alerted the authorities and Akins was charged. His attorney said on Monday that Akins is sorry for bringing negative attention to the school, but that he's glad the incident pushed them to improve their security, according to the Associated Press.
At the time, Akins told police the whole thing was a prank, but he told the Toledo Blade that he did it to point out flaws in school security, saying "they could easily have Googled me and they didn't."
[h/t Yahoo News, image via Wyandot County Sheriff's Office]
Have a tip we should know? [email protected]