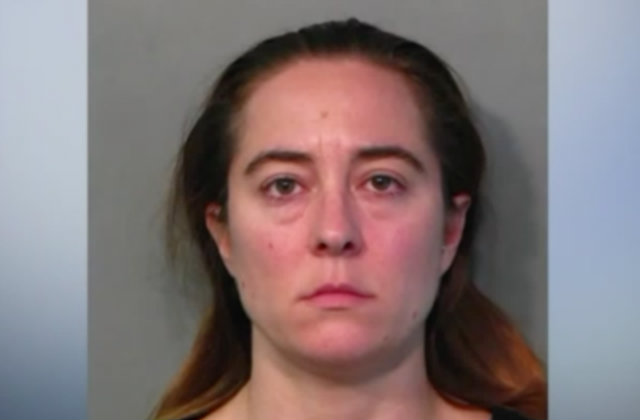 A Long Island teacher slapped a 1-year-old girl on the back of the head at a daycare on multiple occasions, police said. Long Island woman Jeanine Sammis, 36, was booked Thursday for attempted assault 2nd degree and endangering the welfare of a child. Cops told Pix11 that a coworker witnessed an incident, and started recording. The alleged abuse happened in late September.
The daycare, KinderCare, issued a statement.
"We take all concerns about our teachers and staff seriously and follow a very specific protocol anytime a concern is raised," they told the outlet. The daycare said Sammis quit about a week before her arrest in order to work elsewhere.
Cops said the baby did not sustain any injuries. This investigation is ongoing. For now, it's unclear what Sammis' defense would be: Pix11 could not get in touch with her when they showed up at her home on Friday, and The Nassau County District Attorney told the outlet she didn't have a lawyer. A court date is set for Tuesday.
Have a tip we should know? [email protected]