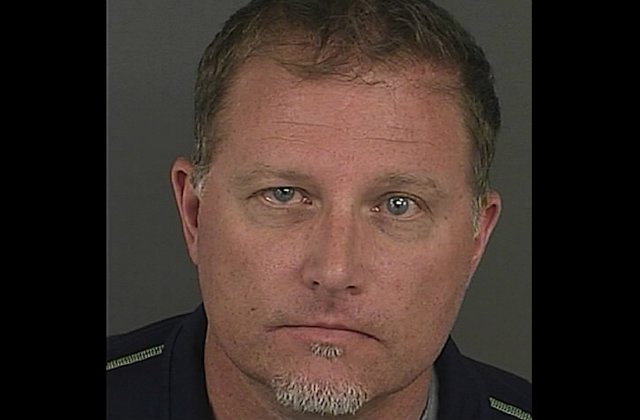 Radio show host Steffan Tubbs, 48, was arrested Sunday on a domestic violence charge, said the Denver Police Department. Cops claim he harassed a woman using foul language via voice messages, videos, and texts. The probable cause statement obtained by LawNewz.com said the suspect and alleged victim were in a relationship for two years.
He was charged with disturbing the peace under a municipal ordinance. Domestic violence, a sentencing enhancer under Colorado law, doesn't necessarily involve physical contact–offenders merely need to threaten violence. There is also a mandatory restraining order enforced after an arrest.
Tubbs is a fixture in local radio, as a long time host on KOA. He also used to work for the New York City-area Fox Affiliate WNYW. LawNewz.com has reached out to him for comment.
[Mugshot via Denver Police Department]
Have a tip we should know? [email protected]