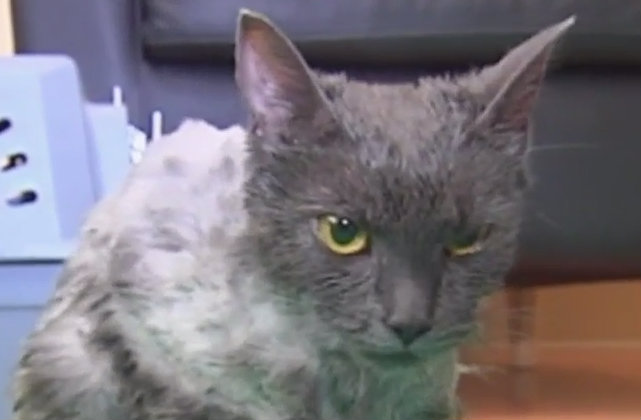 Police in Reading, Pennsylvania want to know who allegedly abused the cat known as "Miracle Maisy."
A pair of trash collectors discovered her Tuesday, according to a ABC 13 report. They were reportedly finishing work when they heard some meowing from one of the bags–which had already been crushed in the truck. The duo unpacked the entire vehicle to save her.
Maisy was reportedly calm as staff as the Humane Society of Berk County looked her over for injuries, and she was later transferred to a vet hospital.
"The technicians spent all day bathing and drying her," Dr. Kimya Davani, one of the veterinarians, said. "The gas was so embedded in her fur that she wasn't drying, and because of this her internal body temperature had dropped. We had to shave most of her body in order to get her temperature up again. She is also very underweight and suffering from skin sensitivity."
The concern, Davani says, is that the gasoline has harmed Maisy's lungs and nervous system. Nonehtless, she is apparently awake and alert. Staff at Humane Pennsylvania hope she'll one day live in a foster one, and get adopted.
Said Chelsea Cappellano, office coordinator for the HSBC:
This is the worst animal cruelty case I've ever seen or experienced. We are so thankful to these men and the trash company for bringing her in. Many people would turn a blind eye in this situation, but they were proactive in getting her the help she needs.
Humane Pennsylvania is offering $1000 for an award leading to a conviction.
[Screengrab via ABC 13]
Have a tip we should know? [email protected]