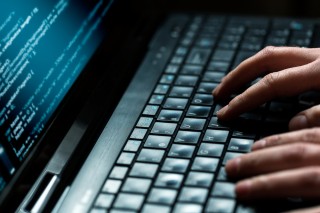 A New Jersey couple learned the hard way that it's important to password protect your wireless network. Authorities showed up at their home with a search warrant while investigating suspected child pornography distribution, but realized the residents weren't the culprits, the Camden County Prosecutor's Office announced on Monday.
After learning that the couple wasn't involved in the suspected activity, officials learned that their home's wireless internet was unsecured, and that a neighbor was allegedly using their network for illicit purposes. Prosecutors said that their neighbor, Louis LaSalle, was connecting to the network to download and distribute images and video containing child pornography. Authorities then took a laptop computer and wireless router from LaSalle's home. According to a press release from the Prosecutor's Office, investigators found more than 33,000 images and more than 700 videos of pornography on the computer.
LaSalle is facing charges for possession and distribution of child pornography, and was sent to Camden County Jail on $150,000 bail.
[Image via Shutterstock]
Have a tip we should know? [email protected]