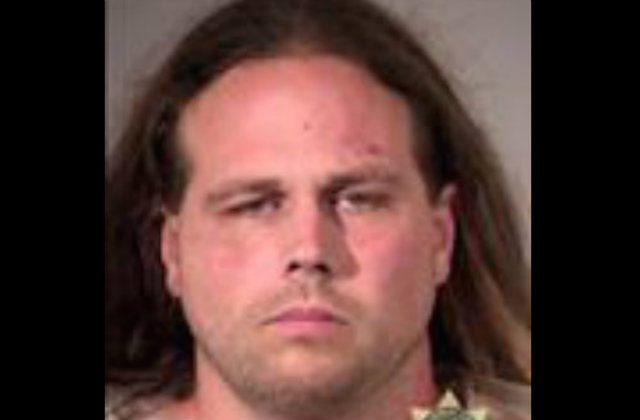 PORTLAND, Ore. (AP) — Authorities on Saturday identified a 35-year-old Portland man as the suspect in the fatal stabbing of two people on a Portland light-rail train in Oregon.
Jeremy Joseph Christian is being held in the Multnomah County Jail on suspicion of aggravated murder and attempted murder.
Police say two people died Friday and another was hurt in the stabbing after a man yelled racial slurs at two young women who appeared to be Muslim, one of whom was wearing a hijab.
Police say that before the stabbing the assailant on the train was ranting on many topics, using "hate speech or biased language."
One person was dead at the scene and another died at a hospital. The third person was taken to a hospital with non-life threatening injuries.
[Mugshot via Multnomah County]
Have a tip we should know? [email protected]