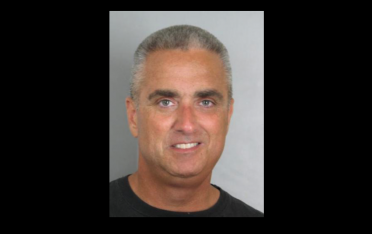 Richard "Scott" Silverthorne, the Democratic Mayor of Fairfax, Virginia who was busted last week for allegedly attempting to trade methamphetamine for group sex, will reportedly resign in disgrace.
NBC News 4 in Washington, D.C. reported that Silverthorne will officially resign at noon on Thursday. "My faith in God and myself will get me through the biggest challenge of my life. I ask that people keep me in their prayers," Silverthorne said in a statement.
Councilman Jeff Greenfield was reportedly appointed by Silverthorne to serve as acting mayor for the time being.  Meanwhile, the Fairfax City Council announced a special meeting scheduled for Tuesday night, although no formal agenda has been released at this time.
#BREAKING City of Fairfax Mayor Scott Silverthorne tells me he will resign: https://t.co/L3xOcKb6vC via @nbcwashington #fairfax

— Angie (@OhMyGOFF) August 8, 2016
Last week, Silverthorne was arrested after he was allegedly caught in an undercover drug bust.  Investigators say an undercover detective was contacted by Silverthorne on a website used by men interested in casual sexual encounters with other men.  Silverthorne then allegedly arranged to meet the undercover detective at a hotel in order to exchange methamphetamine for group sexual encounters.
Silverthorne was ultimately arrested at the hotel after he allegedly provided methamphetamine to the undercover detective.  He was charged with distribution of methamphetamine and possession of drug paraphernalia.
In addition to his position as mayor, Silverthorne was also briefly employed as a substitute teacher in the Fairfax County Public Schools.
According to the News 4 report, Silverthorne will not appear in court on Wednesday after he agreed to waive formal arraignment.
Have a tip we should know? [email protected]