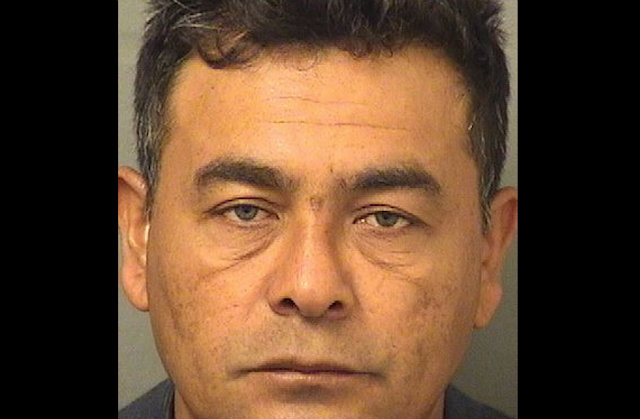 22-year-old Juan Javier Cruz was killed Sunday after defending his friends from a man who went on a homophobic rant, witnesses say. The suspect, 48-year-old Nelson Hernandez Mena, was arrested by The Palm Beach County Sheriff's Office. He now faces multiple charges, including first-degree murder.
According to the probable cause report obtained by LawNewz.com, witnesses said Cruz and friends were hanging out at a restaurant in the early morning. That's when they came across another group. In this second group was a man later identified as Mena. One of Cruz's friends said the suspect threw ugly looks at them. When they were about to leave, Mena allegedly said "If we were in my country, I'd kill all of you like rats." Another witness recalled that he said, "I hate you damned gays. I'm going to kill you all here."
Cruz stuck up for his friends, who were gay, but Nelson allegedly pulled out a handgun and opened fire, striking him and another male. Cruz died.  The other man survived after a bullet went through his right ankle.
Witnesses later suggested that Mena was angry because one of his own acquaintances exchanged numbers with the shooting victim who survived.
Deputies eventually identified and found him. He admitted to drinking 15 to 20 beers that night, and opening fire, they said. He claimed to have only shot in self-defense. The man who died wasn't his intended target, and he didn't mean to "hurt anyone," he said according to the probable cause statement.
Mena was denied bond in a court hearing Monday and will remain at the Main Detention Center in West Palm Beach, according to records obtained by LawNewz.com. He faces first-degree murder, attempted first-degree murder, and two counts of aggravated assault with a deadly weapon without intent to kill. The next court date is scheduled for September 5. Florida is a capital punishment state.
[Mugshot via Palm Beach County Sheriff's Office]
Have a tip we should know? [email protected]