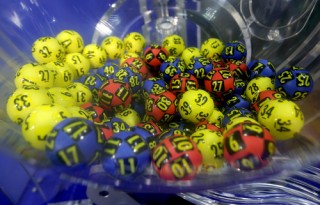 Seven people have been charged in the January shooting death and murder of recent Georgia Lottery winner Craigory Burch Jr.
The Ben Hill County Sheriff's Office has charged the seven individuals, who range in age from 17 to 28 years old, in connection with a home invasion in Fitzgerald, Ga. that left Burch Jr. dead. Shortly before midnight on January 21, three masked men kicked in the door of Burch Jr.'s home and demanded money and his presence by name. The 21-year-old lottery winner, who was sitting in his living room holding his 2-year-old child, was then shot by the men in both legs. The men returned shortly thereafter and shot Burch Jr. again, this time fatally.
The individuals charged are 22-year-old Rosalyn Swain, 24-year-old Keyana Dyous, 21-year-old Anjavell Johnson, 27-year-old Earnest Holcombe, 19-year-old Dabrentise Overstreet, 28-year-old Nathaniel Baker and a 17-year-old teenager from Fitzgerald, according to local authorities. Each individual is being charged with malice murder, aggravated assault, armed robbery and possession of a firearm during the commission of a crime.
Despite the seven individuals who have been arrested and charged, Ben Hill Sheriff Bobby McLemore believes there will be more arrests made. However, McLemore believes the incident was targeted and not part of a larger criminal plot.
"We will work around the clock and we will put as many officers as necessary as we did in the beginning. And we kept these officers on this case around the clock 7 days a week till we got it solved. The people of Fitzgerald can rest assure when we have a crime, we devote whatever time it takes to get the job done," McLemore said.
Burch won $434,272 from Georgia's Fantasy 5 jackpot lottery in November.
[h/t StarTribune]
Have a tip we should know? [email protected]