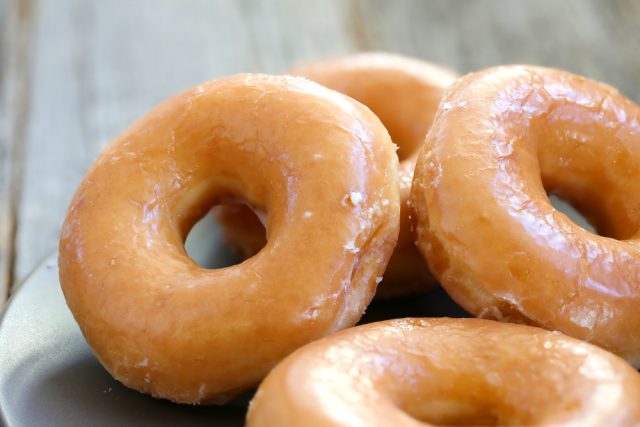 An officer with the Orlando Police who didn't know how to use the department's drug test kits was disciplined for accidentally arresting a man for possession of methamphetamine. In reality, the white substance Cpl. Shelby Riggs-Hopkins spotted on the floorboard of 65-year-old Daniel Rushing's car was doughnut glaze, The Orlando Sentinel reported.
Rushing was spotted at a 7-11 that cops were monitoring after complaints of drug activity, and Cpl. Riggs-Hopkins pulled him over for traffic violations, according to an internal report. After the approached the car, the officer saw a white, rocky substance inside the vehicle, and thought it was a drug.
"I kept telling them, 'That's … glaze from a doughnut,'" Rushing told the Sentinel. "They tried to say it was crack cocaine at first, then they said, 'No, it's meth, crystal meth.'" Riggs-Hopkins performed three drug tests, one turning up negative for cocaine, and then two others that were done incorrectly. She arrested Rushing, who was strip-searched and spent 10 hours in custody before being released on $2,500 bond. It was weeks later that a lab test showed that the sugary glaze was indeed not a drug. The charge against Rushing was dropped.
Deputy Chief Orlando Rolon admitted that neither Riggs-Hopkins nor any other officers were formally trained on how to administer the drug tests. Since Rushing's arrest, Police Chief John Mina ordered every officer to undergo proper training for using the kits. Despite not being trained how to use the tests, Riggs-Hopkins was still issued a written censure for the false arrest.
Rushing is now suing the city and the manufacturer of the drug test kits in Orlando circuit court.
Have a tip we should know? [email protected]