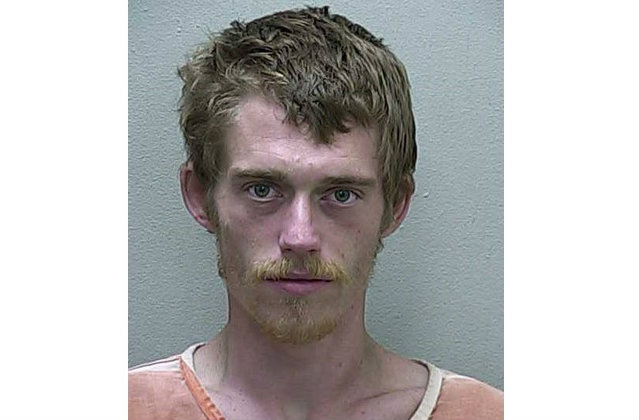 Sheriff's Deputies in Marion County, Florida say that an alleged burglar called 911 on himself to cover his tracks. It didn't work. Jefferey Allen Dove, 27, now faces charges of burglary of an unoccupied dwelling, and grand theft.
According to a statement, detectives say Dove knew that a home in the town of Summerfield was empty because the victim was at the hospital. That's when he allegedly broke in on Jan. 8.
"On that same day, Dove called 911 claiming to be a concerned citizen who wanted to report a potential burglary because he observed the victim's home unsecured," the statement says. But deputies say this was just a ploy. He just wanted to cover his trail—this masterful tactic didn't work in the long run, though, deputies say.
Official say he returned some stolen items to the victim a few days later. They claim there's also a neighbor's surveillance footage from Jan. 8 that shows Dove putting the loot in the victim's trash can so he could haul it all away.
When deputies confronted him about all this, he allegedly admitted to taking the trash can and to returning the items, but not to the burglary claim itself. His explanation: 1) the trash can was just full of trash, not the victim's stuff; and 2) he'd purchased the loot from several people in the neighborhood without knowing these items were stolen.
Have a tip we should know? [email protected]