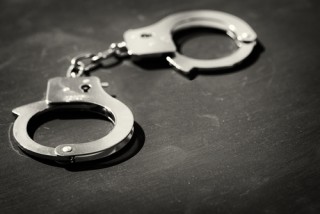 Police in Westminster, Colorado are dealing with some next-level craziness. An alleged domestic dispute led to the victim dying in a car crash, and the suspect trying to escape by carjacking vehicles, cops said.
Here's how authorities laid it out in a statement published to Facebook. A woman called 911 around 7 a.m. on Saturday, and said she was in a domestic violence situation. She claimed she was being assaulted and held against her will in a car. The woman said the driver was a man that she was in a relationship with. (Cops didn't elaborate on nature of this relationship.)
Police found the vehicle near the intersection of 92nd Ave. and Federal Blvd., but the man escaped from officers after a chase, cops said. Investigators continued searching. Then came other 911 calls. Multiple. Authorities were told about about a car crash near the onramp to a highway. You see where this is going. A male suspect allegedly tried to carjack several nearby vehicles.
Police determined the crashed car was the same vehicle linked to the domestic disturbance. Now it was upside down, covered in fire. The victim was dead, ejected from the vehicle because of the crash.
The suspect escaped after carjacking another vehicle at the crash site, police said. Cops chased. The man crashed the stolen vehicle near the intersection of 91st Ave and Sheridan Blvd. He allegedly tried fleeing on foot, then attempted to carjack other cars. He wasn't successful. According to cops, they chased him down, and arrested him. The man was described as being "combative" with the officers.
The woman was not being identified, pending family notification. The man's identity was not released, either.
Have a tip we should know? [email protected]