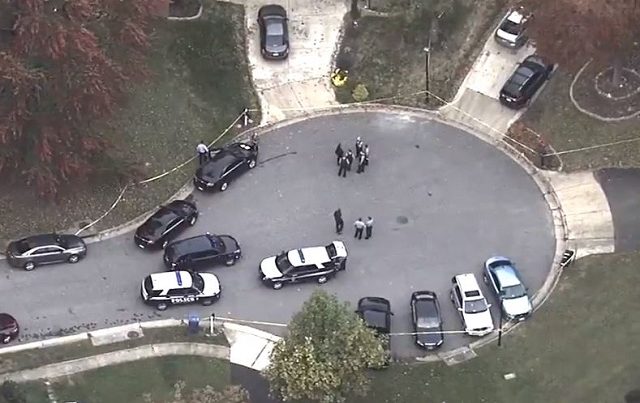 Police responded to a reported domestic incident in Springfield, Virginia on Wednesday, to find the alleged attacker dead, supposedly killing himself in dramatic fashion. Officers say that the 70-year-old man's step-daughter entered the home and found him attacking his wife with an ax, and managed to intervene by wresting the weapon away from him.
When police got to the scene, they surrounded the home, only to find the man suffering from life-threatening injuries himself. Cops said the wounds were self-inflicted and were caused by a chainsaw. He later died at a hospital. His 76-year-old wife sustained injuries to her face and neck, but the injuries are not believed to be life-threatening. The couple's names are being withheld to protect the woman's identity.
Local residents were shocked by what happened, telling local WJLA that the neighborhood is normally peaceful and "safe."
"I've never heard a bad thing come from that home," a neighbor who chose to remain anonymous told the station.
"I'd never seen anything like that," Zury Bradcovich said after witnessing some of the incident through a window. "I don't know if he was on medication. I really have no idea because he always looked the quiet, calm type, I don't know what happened to him."
[Image via WJLA screengrab]
Have a tip we should know? [email protected]