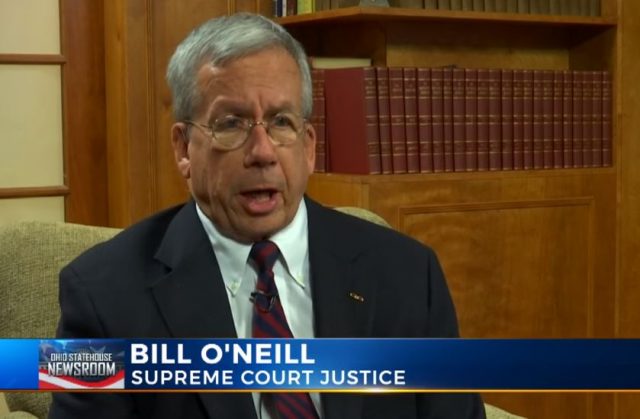 An Ohio judge and current candidate for governor wants you to know about his sexual past, whether you were wondering or not. State Supreme Court Justice Bill O'Neill said in a Facebook post on Friday that in light of the recent allegations against Sen. Al Franken he felt the need to talk about his own exploits, supposedly to get it out of the way to better focus on real issues.
"As a candidate for Governor let me save my opponents some research time," O'Neill said. "In the last fifty years I was sexually intimate with approximately 50 very attractive females." He goes on to refer to a "gorgeous blonde" who was his true love, as well as a "drop dead gorgeous redhead from Cleveland."
An earlier version of the post gave more information about the identities of those women.
O'Neill closed his message by saying, "Now can we get back to discussing legalizing marijuana and opening the state hospital network to combat the opioid crisis. I am sooooo disappointed by this national feeding frenzy about sexual indiscretions decades ago."
Of course, while he may have meant for it all to sound like a sardonic chastisement of the media, most of the commenters saw it as bragging. Responses include, "Bravo you've boasted about being depraved hedonistic and misogynistic," and the simple, "Seriously?"
The Supreme Court of Ohio's Chief Justice Maureen O'Connor issued the following reaction to O'Neill's comments:
I condemn in no uncertain terms Justice O'Neill's Facebook post. No words can convey my shock.This gross disrespect for women shakes the public's confidence in the integrity of the judiciary.
[Image via WCMH screengrab]
Have a tip we should know? [email protected]