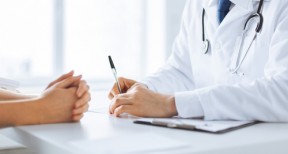 A new update to Illinois' right-of-conscience law adopted this January requires doctors to disclose all possible options for a patient to take once they become pregnant, which includes abortion. Now, two Christian pregnancy centers are suing the state for violating their constitutional free-speech rights, the Chicago Tribune reports.
Plaintiffs 1st Way Pregnancy Support Services and Pregnancy Aid South Suburbs claim that the law requires pro-life doctors to suggest a medical option that they believe to violate moral principles, and alleges that the update discriminates against health care providers who do not perform or recommend abortions to their patients. Other clinics and nonprofits have filed separate suits against the state with similar claims. "A pro-life physician cannot in good conscience do that [follow the law]", Thomas Olp, an attorney for the religious liberty law firm, the Thomas More Society told the Chicago Tribune.  He also called the requirement, "material involvement in something that's inherently evil."
The original Illinois law was intended to protect doctors against performing abortion procedures after the Supreme Court's 1973 ruling in Roe v. Wade, but was amended after concerns that patients were unaware of all their medical options, which was supported and signed by Illinois Governor Bruce Rauner.  While doctors are not required to provide abortions under the law, they must offer patients referrals or directions to other doctors who would perform the procedure.
Supporters of the updated law say that it merely requires doctors to uphold the normal standard of care for their field by informing a patient of all the medical procedures available to them.  "You can go ahead and object and not provide certain types of care, but the patient has to get standard of care information about medical circumstances and treatment options," said director of the Illinois ACLU's women's and reproductive rights project, Lori Chaiten.  "You can't mislead people with disinformation or withhold material information."
[Image via Shutterstock]
Have a tip we should know? [email protected]