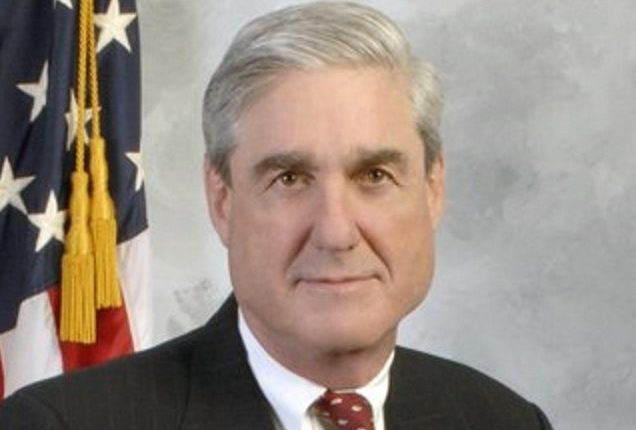 It's pretty clear that Trump is not a fan of special counsel Robert Mueller. There have been reports that he's even considering firing him or at least getting someone from DOJ to do it for him. This week, The Wall Street Journal's editorial board called for Mueller to resign saying that "he lacks the critical distance to conduct a credible probe of the bureau he ran for a dozen years." However, according to one legal expert, he might not need to resign or be fired: Mueller might have been illegally appointed.
Douglas W. Kmiec, a law professor at Pepperdine University School of Law and former constitutional legal counsel for both Ronald Reagan and George Bush, has a very interesting argument: Robert Mueller may have been illegally or unconstitutionally appointed to the job.
"The president has a point, this is a complex idea. He is basically saying, hey look, something doesn't seem right, and he might be right," Kmiec said in an interview with LawNewz.com.  Kmiec says that Trump might be going down the wrong legal path by asking about pardons. Instead, he should be focusing on the constitutionality of the special counsel's appointment. 
Kmiec raised three main points to justify this:
1) Mueller has no oversight
Kmiec contends that Mueller is not being properly supervised because of the "flimsy" way in which he was appointed. After all, Comey said during Congressional testimony that he had leaked a memo about Trump trying to squash the investigation in order to get a special counsel appointment. On top of that, he says, it doesn't appear Mueller has any direct supervision. Sessions recused himself, and under the same theory, Deputy Attorney General Rod Rosenstein has effectively recused himself because of his involvement in the process by writing a memo to Trump recommending James Comey be fired. So who exactly is Mueller accountable to? If he doesn't have a boss, then the Constitution requires that he be confirmed by the Senate like all other executive appointees. 
2) President's presumption of guilt
There is also an issue of a presumption of guilt. Most legal experts agree that a sitting president can not be indicted.  The manner by which the special prosecutor was appointed skirts awfully close to an indictment, in the eyes of the law, Kmiec contends.
He wrote in a recent opinion piece:
 The special counsel has not formally indicted Trump. But given Comey's hair-trigger assumption that Trump was up to no good, and the way the special counsel process defines the president as a wrongdoer before any wrong is established, the investigation itself is arguably equivalent to an unconstitutional indictment.
3) There appears to be little  "specific and credible" information to open an investigation in the first place
This one requires a little back story.  In 1988, the U.S. Supreme Court took up a case in which Assistant Attorney General Ted Olson challenged the constitutionality of Independent Counsel Act. Ultimately, the court found it did not conflict with the seperation of powers. However, the law expired in 1999, and the new regulations have never faced rigorous legal scrutiny, and if they did, they probably wouldn't meet constitutional muster.
"Under the expired law, independent counsels were appointed by a special three-judge panel of the U.S. Court of Appeals, but only after the attorney general conducted a preliminary investigation based on 'specific and credible' information about alleged wrongdoing by the president," Kmiec wrote. Kmiec contends that none of these careful steps exist in the current regulations, and "there are no signs that in the wake of Sessions' recusal, a constitutionally sufficient process triggered the Mueller appointment."
A version of this article first appeared in July. This version has been updated. 
Have a tip we should know? [email protected]
Rachel Stockman - President / On Air Host