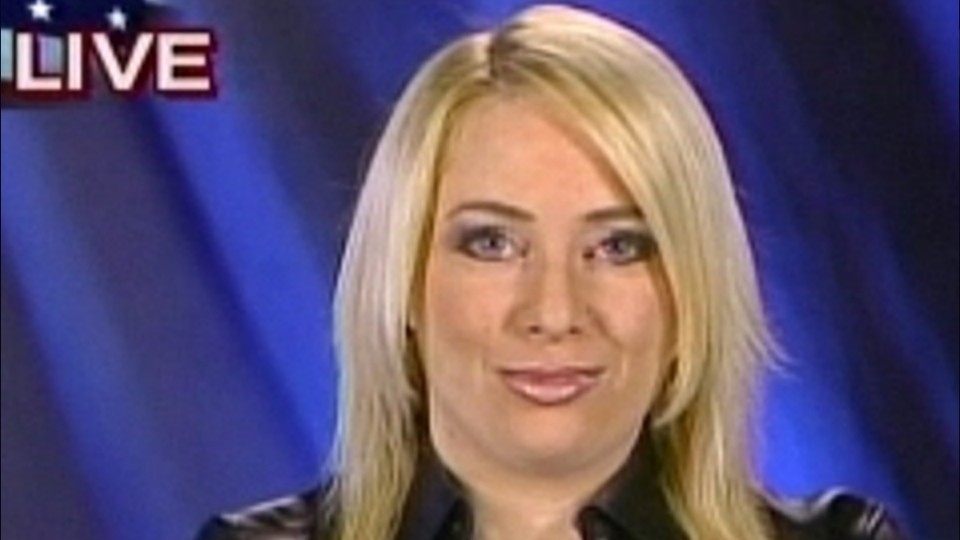 Debbie Schlussel, a former Fox News guest, appeared on a local radio show on Friday and recounted an incident where Sean Hannity purportedly asked her to a hotel, and when she rebuffed his advances, she claims, she was ostracized by the network star. The story has since gone viral garnering headlines like "Sean Hannity Accused of Sexually Harassing Fox News Guest" in publications like The Daily Beast and The Huffington Post. In an interview with LawNewz.com on Monday morning, Schlussel denied that she was ever sexually harassed by Sean Hannity. While Schlussel stands by her description of the incident, Schlussel told us that she doesn't believe what happened between the two amounted to sexual harassment by any legal definition.
"I would never accuse him of that. Sexual harassment has a special meaning under the law, and I would never accuse him of that," Schlussel, an attorney herself, said.  Schlussel said the interaction happened in the early 2000's when Hannity was in Detroit taping a show.
"He tried to get me to go back to the hotel after the show after he and his executive producer Bill Shine treated me horribly," she said on the radio program. Schlussel later clarified that it wasn't his hotel room, but rather his hotel. She told LawNewz.com that she did go on the show following the incident, but after that was "banned from Fox News."
"I never thought I was sexually harassed by Sean Hannity, I thought he was weird and creepy not someone I liked," Schlussel said.
Following the radio interview on Friday, Hannity issued a strongly worded statement denying Schlussel's claims saying he plans to take legal action against Schlussel for possible libel.
"LET ME BE CLEAR THE COMMENTS ABOUT ME ON A RADIO SHOW THIS WEEK by this individual ARE 100% false and a complete fabrication," Hannity said in a statement obtained by LawNewz.com. "This individual is a serial harasser who has been lying about me for well over a decade. The individual has a history of making provably false statements against me in an effort to slander, smear and besmirch my reputation. The individual has not just slandered me over the years but many people who this individual disagrees with."
Schlussel responded to Hannity's legal threats, telling LawNewz.com she believed they were "laughable," and that she is also contemplating countersuing him based on his statements on Sunday in which he called her a "serial harasser."
"It's defamatory," Schussel said, "Everything I said was true, and truth is an absolute bar to defamation. He on the other hand has a murky record on truth."
The accuser has a history of making allegations against Hannity. Back in 2010 wrote a blog post claiming that the "Freedom Alliance," a war veteran charity, which is supported by Hannity, was skimming donations off the Freedom Concerts and was all a "huge scam."
According to a 2010 letter obtained by LawNewz.com, Thomas Kilgannon, the charity's founder and president, fired back in a note to donors: "the blog posting accuses our friend Sean Hannity of personally benefiting from Freedom Alliance. This is FALSE. Freedom Alliance has never provided planes, hotels, cars, limos, or anything else to Sean. Sean gets nothing from Freedom Alliance except our gratitude for his personal generosity and for all he has done to help the troops and our organization." Hannity has reportedly donated more than a million dollars to the charity over the last several years.
On Schlussel's blog, she has garnered a reputation for making sensational statements, including calling Robin Wiliams "selfish" for committing suicide. 
UPDATE 7:53 P.M:
Schlussel contacted LawNewz.com and re-emphasized that she never used the term "sexual harassment" during her initial interview with the radio station. She also explained  to LawNewz her initial allegations against Hannity as it related to the charity and said her claims surround the Freedom Concerts. We have updated and clarified the article accordingly.
[image via youtube]
Have a tip we should know? [email protected]
Rachel Stockman - President / On Air Host