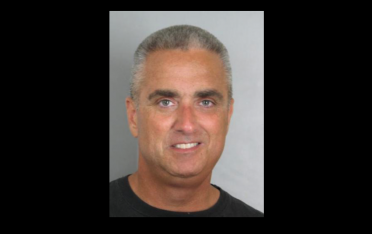 The Democratic mayor of Fairfax, VA was arrested on Thursday and charged with crimes related to an attempt to trade methamphetamine for sexual encounters.
According to police, an undercover detective tracked an individual who was allegedly distributing methamphetamine through a website used by men interested in casual sexual encounters with other men. Police say the individual contacted the undercover detective to arrange a meeting at a hotel for the purpose of engaging in a group sexual encounter in exchange for methamphetamine.
On Thursday, investigators staked out a hotel while the undercover detective met with the individual who was identified as Mayor Richard "Scott" Silverthorne, 50. Silverthorne was arrested after he allegedly provided methamphetamine to the undercover detective. He was charged with felony distribution of methamphetamine and misdemeanor possession of drug paraphernalia.
In addition to his position as mayor of Fairfax, VA, police say Silverthorne was also employed as a substitute teacher in the local school district.
After Silverthorne's arrest, detectives also tracked down his alleged suppliers and arrested Juan Jose Fernandez, 34, and Caustin Lee McLaughlin, 21. Both men were also charged with multiple drug related offenses. All three men are currently being held in the Fairfax County Adult Detention Center.
Have a tip we should know? [email protected]