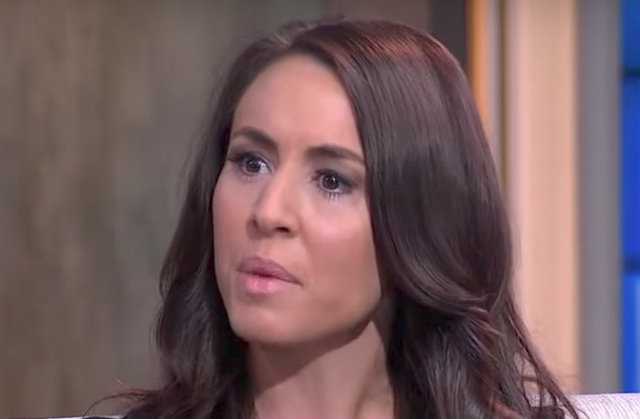 Former Fox News host Andrea Tantaros is all but cutting ties with attorney Judd Burstein, the man representing her in a lawsuit against Fox News.
"In support of this motion, I advise the Court that I decided to withdraw as counsel for Ms. Tantaros based upon an irretrievable breakdown in the attorney-client relationship," Burstein wrote in a filing issued Friday with the U.S. District Court for the Southern District of New York.
It's not a complete split, though. Burstein got tangled up pretty thoroughly in Tantaros' legal battle against the network. Fox moved for sanctions against both of them in May for filing their complaint. In Friday's filing, Burstein says he will still be linked to the case so he can defend himself and her from that motion. He will also give 60 days so Tantaros can find a new attorney to represent her in the actual lawsuit.
Burstein declined to explain why their work relationship broke down, but insists it has nothing to do with the strength of their case.
"To the contrary, I continue to strong believe in the merits of Ms. Tantaros' claims," he wrote.
They sued in April, claiming Fox News spied on Tantaros, hacked personal electronic devices, and used proxy social media accounts to harass her in retaliation for claiming CEO Roger Ailes sexually harassed her. Burstein is also defending her in a lawsuit by a writer who said he ghostwrote her anti-feminism book. He has argued that Fox is also behind this separate complaint.
The network has denied the allegations.
[Screengrab via ABC]
Have a tip we should know? [email protected]